Everything Wrong and Nowhere To Go
A filmmaker in Los Angeles turns the camera on herself to go in search of a cure for her crippling climate anxiety in a deeply personal documentary about therapy and existential threat.
Funding Initiative

Short-Form Series and Special Projects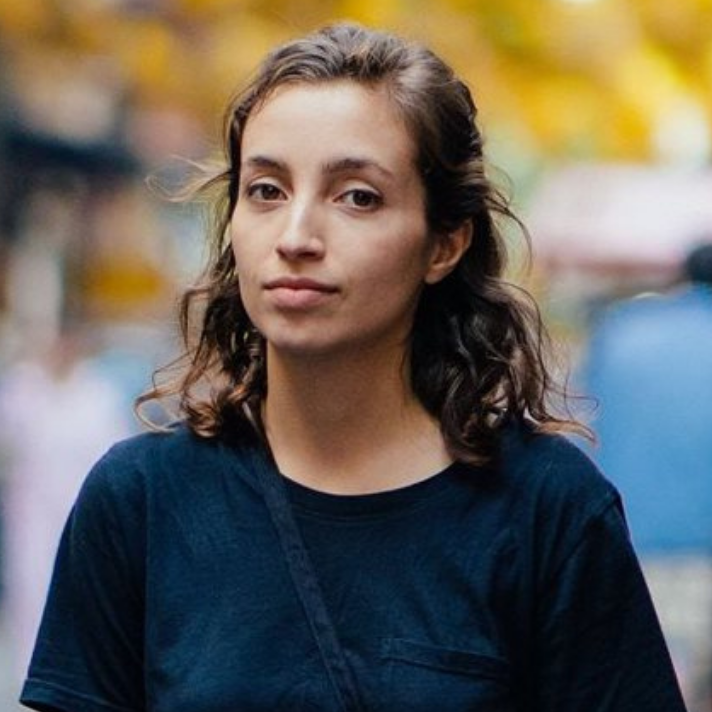 Director
Sindha Agha
Sindha Agha is a writer & director. Her work includes Birth Control Your Own Adventure (Emmy-nominated, Tribeca '19) and How To Be Alone for The New York Times; her original series Body Language for BBC Three; The Desire to Own Nothing for The New Yorker; Impossible Time for Vox; Room On Fire for Topic; and contributions to Radiolab & The Atlantic.… Show more She is a recipient of Sundance's New Voices and Ignite fellowships. Show less
Producer
Elizabeth Woodward
Elizabeth Woodward is a producer and founder of Willa Productions. She co-produced Netflix's The Great Hack (Oscars shortlist, Emmy nominee, BAFTA nominee, Sundance). Other projects include HBO's The Vow, listed in The New York Times' Best TV shows of 2020; and On the Divide directed by Maya Cueva and Leah Galant. She is a member of the Television Academy Documentary Peer Group, the Documentary Producers Alliance, and Berlinale Talents.
We fund untold stories for public media.
Learn more about funding opportunities with ITVS.
The Film
For filmmaker Sindha Agha, it's the same pattern year after year: the arrival of fire season in Southern California triggers a revolving cycle of nightmares about a whole host of natural disasters – floods, flames, drought, storms. Then there's the weekly cry about ecological destruction and lungs full of wildfire smoke, followed by an overwhelming sense of misanthropy and subsequent self-loathing. Arguably the most disturbing part of the pattern comes at the end, as the fires begin their annual reprieve they trigger a sense of cognitive dissonance. 
Whether it's excruciating grief, overwhelming anxiety, or delusional detachment — climate change poses a real threat to our minds. But equally consequential is the threat our minds pose to climate change. How can we find a space of emotional balance, where we can stay attentive to this crisis without becoming debilitated by it? Sindha Agha doesn't have the answers. But thankfully, much more qualified people are digging deep to develop tools for emotional resilience in the age of climate change. Agha dives into the field of "climate psychology," signing herself up for therapy with prominent eco-therapist Leslie Davenport, documenting their sessions together and chronicling her own unfolding exploration of climate change and emotional interiority. 
Everything Wrong and Nowhere to Go is a strikingly candid and comedic self-portrait, an emotional journey which weaves in and out of fear, helplessness, guilt, anger, and ultimately healing. Agha finds a place within herself to go when everything does indeed feel wrong, and forges a new vocabulary for talking about intractable threats and the burden they place on our minds as well as our planet. 
Topics