Fallout
In the aftermath of the nuclear bombing of Los Angeles, a young man's search for his girlfriend highlights the human toll of eternal war.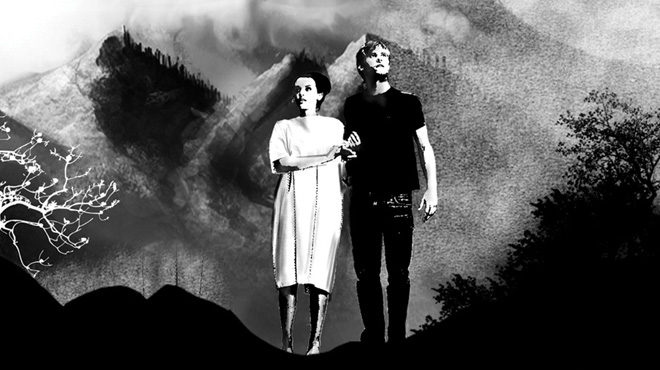 Series

FUTURESTATES

Premiere Date

March 5, 2010

Length

14 minutes

Funding Initiative

Digital Series and Special Projects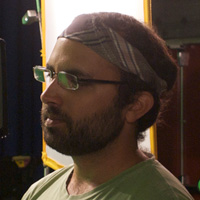 Director
Ben Rekhi
Whether it's writing, directing, or producing, Ben Rekhi has been making bold statements on film for more than a decade. Graduating from NYU film school, Rekhi went on to intern and work in development, management, and production at New Line Cinema and MGM while his short films were playing festivals and winning awards. After working with the Coen Brothers… Show more in the camera department of O Brother, Where Art Thou? Rekhi was hired by George Clooney to shoot the behind the scenes for Confessions of a Dangerous Mind. He has directed several music videos in India and the US; produced two 35mm feature films including the graffiti cult classic Bomb the System; and wrote and directed the SXSW Audience Award Winner Waterborne, currently on the Sundance Channel. His screenplay for Waste won the Tribeca All Access Award in 2007. In India, Rekhi directed a museum film for producer Bobby Bedi, wrote the English dialogue for the soon-to-be-released Teen Patti with Amitabh Bachchan and Ben Kingsley, and founded the ScriptWalla workshop with veteran writer Kamlesh Pandey. Currently, Rekhi is enrolled in the Peter Stark Producing Program at USC. Show less
We fund untold stories for public media.
Learn more about funding opportunities with ITVS.
The Film
A love story set against the aftermath of a nuclear attack, Fallout follows one man's journey to find the woman he left behind. It's America's worst nightmare come true, shot in live action then animated in the style of a motion-graphic-novel. A true genre blend, Fallout is part character improvisation, part apocalypse story, and part science fiction.
Damien is driving the freeways of Los Angeles, fresh from breaking up with his girlfriend, Rose. Suddenly blinded by a flash of light, he crashes his car off the freeway, but stays conscious just long enough to see a mushroom cloud forming in the sky. He awakens to find himself in a makeshift refugee camp beyond the blast zone in the deserts north of Los Angeles. Unsettled by a deep guilt, Damien breaks free of the military quarantine to find Rose, the lost love of his life.
His search takes him across miles of nuclear wasteland, and all the while Rose's voice rings out in his mind and heart. When Damien finally reaches the burning wreckage that is Rose's apartment, she's nowhere to be found. As it slowly dawns on Damien that he might have lost the most important person in his life, a soldier with a gun confronts Damien and takes him into custody.
A nurse treats Damien for radiation exposure in an emergency medical facility set up in a church. Just when Damien has given up entirely, Rose appears on a stretcher down the hall — she's still alive! In order to save Rose now, Damien must confront his own demons of the past.
Topics