A Family at War
One American family copes with their son's combat death in Iraq, tracing their changing attitudes and views on the military and global politics.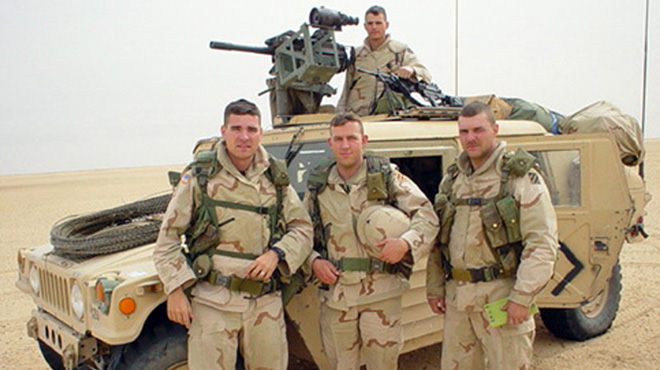 Series

Independent Lens

Premiere Date

November 8, 2005

Length

60 minutes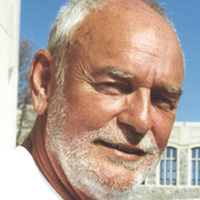 Director
Jorgen Flindt Pedersen
Jørgen Flindt Pedersen was born in 1940 in Odense, Denmark. Pedersen was a journalist and foreign correspondent from 1964 to 1987, editor-in-chief of Det Fri Aktuelt from 1987 to 1993, and head of TV 2/DANMARK from 1993 to 1999. He has directed more than 100 documentaries, including Your Neighbor's Son, about torture in Greece; When the State Kills, about… Show more the death penalty; and The Heritage from Seveso, about the dioxin scandal in Italy. His latest documentaries are the prize-winning The Vollsmose Boys, about young emigrants; and The Occupied, portraying a year in the life of five Palestinians. Show less
Producer
Malene Flindt Pedersen
We fund untold stories for public media.
Learn more about funding opportunities with ITVS.
The Film
A Family at War chronicles one family's struggle to deal with their son's death in Iraq and the continuing political fallout from the war. Viewers get to know the young man who died, Jeff Kaylor, through old home movies and the memories of his mother, Roxanne, his father, Mike, and his widow and fellow soldier, Jenna Cosby Kaylor. Although they all share a devastating sense of loss, the war rages at the kitchen table because they each feel differently about the conflict that claimed Jeff's life on April 7, 2003.
For Roxanne, the loss of her son leads to rage as she becomes more and more convinced that the war that claimed Jeff was unnecessary and unjust. A Family at War captures Roxanne's growing frustration and her increasing participation in organized resistance against the war with other grieving military families who share her views. By contrast, Jeff's father, Mike, who has had a long career in the military, is proud of his son and believes in the mission. Although Jeff's death hurts him deeply, Mike makes it clear that he understands that death in war is the price some must pay for accepting life as a soldier. Like her father-in-law, and as a member of the military, young widow Jenna accepts that her husband's sacrifice was for a greater cause. Over time, however, the thought of her unrealized life becomes unbearable, and she eventually decides to leave the military.
Topics