Forever, Chinatown
Artist Frank Wong's breathtakingly realistic miniatures capture half a century of memories in one San Francisco neighborhood.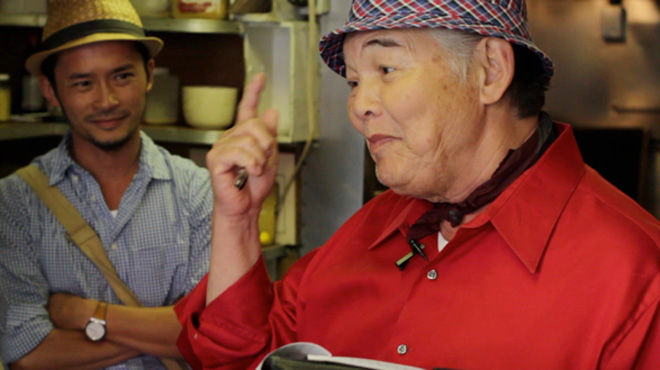 Series

Local USA

Premiere Date

May 8, 2017

Length

30 minutes

Funding Initiative

Open Call
Diversity Development Fund
Producer/Director
James Q. Chan
Chan began his career as a SAG/AFTRA talent agent in San Francisco. From 2000-2011, he was mentored by Academy Award winners Rob Epstein and Jeffrey Friedman (The Times of Harvey Milk, The Celluloid Closet, Battle of Amfar). His producing credits with Epstein & Friedman began with The History Channel's 10 Days That Unexpectedly Changed America (Emmy… Show more Award, Outstanding Nonfiction Series) to Howl (Sundance 2010 Opening Night; National Board of Review's Freedom of Expression Award). Other producing credits include Puck, a feature documentary for Dutch television IDTV and VPRO; Entry Denied (Provincetown Int'l Jury Award), The Bridge (Frameline, LA International), and Istinma (Best Short, American Indian Film Festival; Smithsonian National Museum of the American Indian Showcase). Chan is a recipient of an ITVS Diversity Development Fund, The Pacific Pioneer, The San Francisco Foundation, and a Cal Humanities grant for Forever, Chinatown, which is his directorial debut. He resides in San Francisco and is the founder of Good Medicine Picture Company. Show less
Producer
Corey Tong
Corey Tong is a producer, writer, rep, programming/acquisitions consultant for films and TV including The Land Has Eyes, Seeking Asian Female, Patang, Kawa, and Departures. His work has been broadcast on PBS and international distributors including SkyTV, NZ Channel 1, Maori TV, Arte France, India TV and has screened at over 60 film festivals… Show more internationally. He is a former director of the SF Asian American Film Festival (NAATA/CAAM), former IFFCON (international co-productions) special projects director, SFIFF programmer and has worked with over 40 filmmakers and distributors in the US, UK, and Asia-Pacific regions. Show less
We fund untold stories for public media.
Learn more about funding opportunities with ITVS.
The Film
Artist Frank Wong has captured his memories by building perfect one-inch scale models of rooms and streets of his youth in San Francisco's Chinatown starting in the 1940s. Guided by his traditional Chinese spiritual heritage, he also plans to cremate his exquisite works with him upon his death in order to "live inside them" in his afterlife.
Created from fading memories, photographs, and romantic recollections, Frank's seven miniatures portray his life in Chinatown between 1945-1993, and have taken over two decades to complete. These breathtakingly realistic dioramas — most the size of shoeboxes and built to an architectural scale (1 inch = 1 foot) — unlock deep, emotional triggers for Frank: losing his parents at a young age; being raised by an extended family of aunts and a godmother; working as a child extra in Hollywood movies; starting a career as a prop master during the racist, xenophobic McCarthy era; sharing an "enchanted cottage" with a special friend while working in Hawaii.

A bachelor most of his life, today Frank's newly formed family consists of an immigrant nephew and a young godson; together they navigate a rapidly changing San Francisco cityscape together. Quietly flamboyant, he faces his sunset years with romantic, inconsistent reflection and confides that his realist artwork is "half-wishing, half memory." Through his life's stories, the film Forever, Chinatown explores aging and mortality, memory and legacy, and the regeneration of the creative spirit.

Determined not to be forgotten even while dismissed by technology, he surprises everyone around him by embarking on his eighth — and possibly final — miniature.
Topics