Girl Wrestler
Tara Neal wrestles through the last year that state guidelines allow her to compete with boys, amid conflict and pressures from family and community.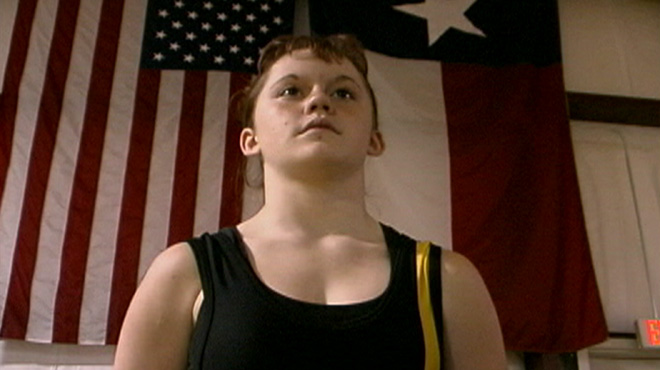 Series

Independent Lens, True Stories

Premiere Date

December 14, 2004

Length

60 minutes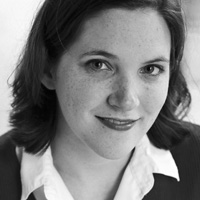 Producer
Diane Zander Mason
An Emmy Award winner for her work on the documentary Moving Stories, Diane Zander makes documentaries while teaching media production at the University of Texas at Austin. Her film and video work has been shown at festivals across North America and has appeared on Image Union, a Chicago PBS showcase for independent film and video. Zander has been honored… Show more with grants in support of her work from the Texas Council for the Humanities, Texas Filmmakers' Production Fund, Women in Film, the Liberace Foundation, and the Caucus Foundation for Television Producers, Writers, and Directors. Her previous work includes Pretty as a Picture (1999), Beauty School (1997) and paternity is uncertain (1997). The majority of her film and video work deals with gender and how female identities are constructed and complicated. Zander served as an associate producer, writer, and editor for WTTW/Chicago on Moving Stories and as a video journalist for CNN Headline News. She also has worked on numerous independent productions as a cinematographer, sound recordist, and online editor. A summa cum laude graduate of Northwestern University with a degree in radio/television/film, she received her MFA in film and video production at the University of Texas at Austin. Show less
We fund untold stories for public media.
Learn more about funding opportunities with ITVS.
The Film
Girl Wrestler follows a year in the life of Tara Neal, a Texas teenager who rocks the establishment by insisting that girls and boys should be able to wrestle on the same mat.
The film was shot during a crucial period in Tara's wrestling career: The last year that she was allowed to wrestle boys under Texas state guidelines. In the United States, only Texas and Hawaii prohibit girls from wrestling boys in high school. Once she entered high school, Tara's opportunities to compete would disappear. Because so few girls choose to wrestle, and she wouldn't be allowed to wrestle boys, she would have no one to wrestle with at school. "If they make me stop wrestling boys," she says, "then I'm not going to get any competition because there aren't enough girls from Texas that are my age and weight."
From allegations of referee bias against girl wrestlers to coaches who proclaim their hatred of Title IX — the federal statute that grants women's athletics proportionality in public schools — Girl Wrestler personalizes the clash of gender and sport and, in particular, the policy debates over Title IX.
Topics