Give Up Tomorrow
When a teenager in the Philippines is accused of double murder, the country's judicial system is put to the test after years of alleged corruption.
Series

POV

Premiere Date

October 4, 2012

Length

90 minutes

Funding Initiative

Open Call
Award
2011 Tribeca Film Festival-Audience Award
Award
2011 Tribeca Film Festival-Special Jury Mention (World Documentary Competition)
Nominated
2012 News and Documentary Emmy Awards-Outstanding Investigative Journalism - Long Form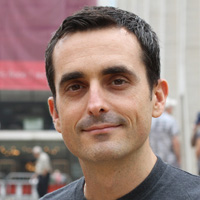 Producer/Director
Michael Collins
Collins is an Emmy-nominated filmmaker and the founder of Thoughtful Robot, a production company specializing in documentary films that galvanize change. In 2005, he directed Caught in an Injustice, a one-hour documentary broadcast on Spanish national television that received Special Mention at the 15th International TV3 Actual Awards. In 2010… Show more Michael's short film, Gerthy's Roots, won the Belief Matters Award and was selected for the Media that Matters collection. In 2011, he completed Give Up Tomorrow, his documentary feature film seven years in the making. The film premiered at the Tribeca Film Festival and won the Audience Award and a Special Jury Prize for Best New Director. The film went on to screen in over 80 festivals in 40+ countries, winning 18 major awards including seven Audience Awards, four Human Rights Awards and the Activism Award at Michael Moore's Traverse City Film Festival. Give Up Tomorrow was selected as a finalist for the Puma Impact Award and was nominated for an Emmy Award for Outstanding Investigative Journalism. Show less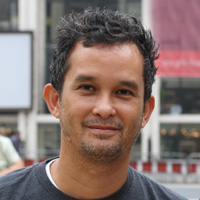 Producer
Marty Syjuco
Originally from the Philippines, Syjuco moved to New York City in 2000 and worked in film distribution at Focus Features, booking the theatrical releases of independent, commercial, and Academy Award-winning films. In 2004, he took a leap of faith to pursue his passion: nonfiction filmmaking. In 2005, he produced the one-hour film Atrapado en la… Show more Injusticia, which was broadcast on Spanish national television. He developed it into the feature-length documentary, Give Up Tomorrow. The film was an ITVS co-production and commissioned by Nick Fraser for BBC's Storyville, with support from the Sundance Documentary Film Program, CAAM, Tribeca Film Institute, Fledgling Fund, Bertha Foundation and BRITDOC, among others. To date it has broadcast in over 10 territories, including BBC, DR, SVT, Canal+ and as part of POV's 25th anniversary season. In addition to being nominated for an Emmy Award for Outstanding Investigative Journalism, Give Up Tomorrow has received recognition from the Grierson British Awards, Cinema Eye Honors, Amnesty International's Media Awards, and the Puma Impact Award. Show less
We fund untold stories for public media.
Learn more about funding opportunities with ITVS.
The Film
When a teenager from a political family in the Philippines is accused of a double murder, the country's entire judicial system is put to the test after years of alleged corruption.
On a stormy night in July 1997, two young girls waiting for a ride at a shopping mall disappear without a trace. Simultaneously a murder-mystery and an exposé of endemic corruption in the post-Marcos Philippines, Give Up Tomorrow centers on the trial of Paco Larrañaga, a young mestizo (of Spanish descent) accused of killing two Chinese-Filipino sisters on the island of Cebu. Capturing how a rapacious media circus stoked ethnic and class hatred to prejudice public perception, the film reveals the extraordinary judicial violations that resulted in Paco's death sentence. Secret filming from Paco's cell exposes the appalling conditions of Filipino prisons, where thousands like him languish without fair trial.
This story is intensely personal with far-reaching global implications: Paco's case was eventually championed by international human rights groups, including Amnesty International and the UN; their efforts eventually led to the abolishment of capital punishment in the Philippines, saving hundreds of inmates whose possible innocence may have been disregarded by flawed judicial and social systems.
Topics