The Great Pink Scare
The conviction of three gay professors marked the peak of sexual McCarthyism, pitting an individual's right to privacy against national security.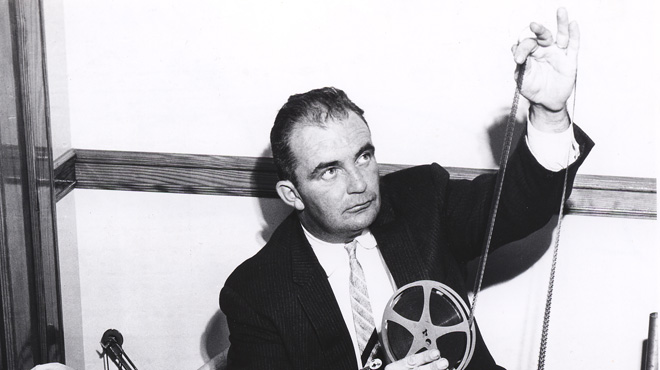 Series

Independent Lens

Premiere Date

June 6, 2006

Length

60 minutes

Funding Initiative

Open Call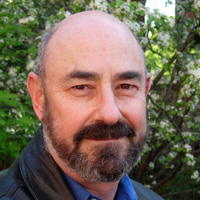 Producer/Director
Tug
Yourgrau
Co-founder and vice president of Powderhouse Productions, Tug Yourgrau is an award-winning documentary filmmaker with more than 26 years experience. He has been executive producer or producer/director on many films that have been broadcast on The Discovery Channel, TLC, PBS, WGBH, The History Channel, and The Monitor Channel. Yourgrau is also an… Show more award-winning playwright and theatrical director. His play, The Song of Jacob Zulu, received 1993 Tony nominations for Best Play and Best Score (with Ladysmith Black Mambazo). His other plays include Shooting in Madrid, Theft, Cries From the Cockpit, Just The Two of Us, and Higher Power. Yourgrau was born in Johannesburg, South Africa. He holds a BA from Swarthmore College and an MA in European history from Boston University. He is a member of SAG, AFTRA, and the WGA/East. Yourgrau, and his wife, Beth, live with their twins, Sarah and David, outside Boston. Show less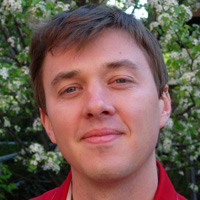 Co-Producer
Dan
Miller
Dan Miller has produced, directed or edited more than 20 primetime hour-long television documentaries for The Discovery Channel, The History Channel, A&E, MSNBC, AMC, and The Travel Channel. Most recently, he traveled to a remote corner of Iceland for a Discovery Channel series, Extreme Engineering, a program about the construction of a massive… Show more hydroelectric power plant. Miller holds a double BA from the University of Colorado. Show less
We fund untold stories for public media.
Learn more about funding opportunities with ITVS.
The Film
On Labor Day weekend in 1960, Massachusetts state police troopers swept through the small, idyllic town of Northampton and hauled 15 men off to jail. Three of them were professors at Northampton's elite Smith College.
The Great Pink Scare tells the story of the devastating persecution that followed, when the three Smith professors were charged with possessing and dispersing obscene literature, tried in Northampton District Court, and eventually convicted as felons.
"Police Break Up Major Homosexual Smut Ring!" screamed newspaper headlines, first in Boston, then across the country and even internationally.
On the surface, it was the routing out of pornographers, but in reality, it was a McCarthy-like witch-hunt against gays.
The alleged ringleader, Professor Newton Arvin, was considered America's finest literary critic. The other two accused were Smith junior faculty members Joel Dorius and Ned Spofford. All three lost their jobs.
Through interviews, archival film, and commentary, audiences learn the fates of the Smith professors, who never recovered from the scandal. Arvin, who was Truman Capote's great love, became suicidal and was hospitalized at the Northampton State Mental Hospital. He chose not to appeal his conviction and died of cancer just three years later. Dorius and Spofford struggled to overturn their convictions. Eventually, their criminal records were erased but the stigma remained. Both Spofford and Dorius, who died in early 2006, were in and out of mental hospitals for years, and never recovered their once-promising academic careers.
In the end, brilliant careers were destroyed and young lives ruined. The issues raised then about privacy rights and civil liberties still reverberate in American society today, 50 years later.
Topics