Harlem in Montmartre: A Paris Jazz Story
The impact of African American performers and musicians during the great jazz era in Paris.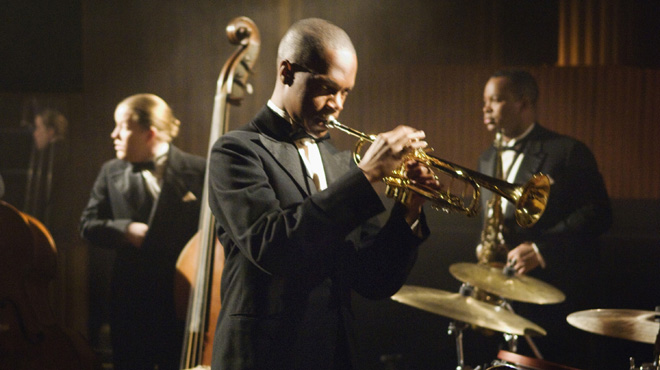 Series

Great Performances

Premiere Date

August 26, 2009

Length

90 minutes

Funding Initiative

Series and Special Projects
Award
2010 International Pan African Film Festival-Best Documentary Prize
Director
Dante James
In 2005 Dante James produced and directed Slavery and The Making of America, which was shown on PBS. His film Harlem in Montmartre appeared on Great Performances. He has also produced an acclaimed documentary about the legendary singer Marian Anderson, and a film about A. Phillip Randolph. Dante's most recent film, The Doll, a dramatic short, 2008, won… Show more several awards at film festivals, including the Hollywood Black Film Festival. In addition to Dante James' film production work, he is currently teaching at Duke University. Show less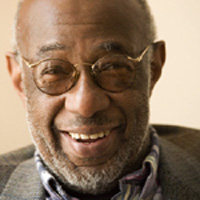 Producer
Charles Hobson
Charles Hobson is both the founder of Vanguard Documentaries and executive producer of Harlem in Montmartre. Hobson is an Emmy award winner who has worked for ABC, BBC, PBS, Fox Five, and WNBC. The films he produced include: From Jump Street: the History of Black Music; Porgy and Bess: An American Voice; and Like It Is. Hobson is a Fulbright scholar who has… Show more developed co-productions in the UK, Germany, France, and the Caribbean. He was the senior vice president for international co-productions at WETA TV in Washington DC. Show less
Producer
Margaret Smilow
Margaret Smilow has been producing award-winning films on international culture and arts since 1979. Her projects with Alternate Current, the company she founded in 1979 include the highly acclaimed series Music for the Movies, a collection of films on the art and craft of scoring music for feature films. The first film in the series, Bernard Hermann was… Show more nominated for an Academy Award in 1992. Other works include: Musicals Great Musicals: The Arthur Freed Unit at MGM; Dashiell Hammett. Detective. Writer.; Busby Berkeley: Going Through The Roof; and Isamu Noguchi: The Sculpture of Spaces. Her most recent film, Patti Smith: Dream of Life, premiered in 2009 on P.O.V. Show less
We fund untold stories for public media.
Learn more about funding opportunities with ITVS.
The Film
After World War I, many African Americans remained or returned to Europe, and over the next three decades, created an expatriate community of musicians, entertainers, dancers, writers, and entrepreneurs, primarily congregating in Paris's hilly Montmartre neighborhood. Josephine Baker, Louis Armstrong, Langston Hughes, Sidney Bechet, Beau Jangles, and other African Americans brought the swinging, soulful sounds of American jazz music and the culture surrounding it to the banks of the Seine. Based on the book by William Shack, Harlem in Montmartre: A Paris Jazz Story celebrates the influence of African American artists during the great jazz era in Paris.
Topics