Heart Strings: The Story of the Kamaka Ukulele
Kamaka Hawaii is an instrument manufacturing business run by four generations of one Hawaiian family.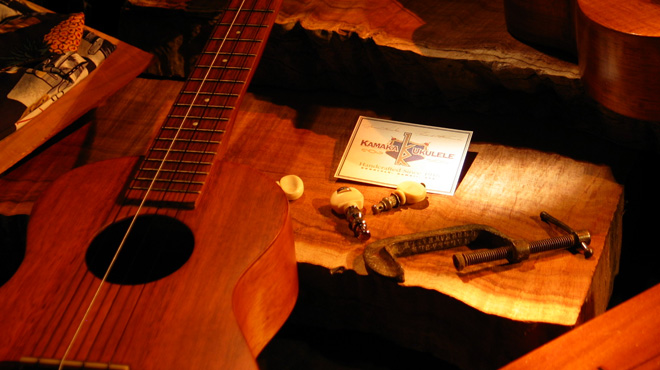 Premiere Date

May 1, 2009

Length

30 minutes

Funding Initiative

Open Call
Producer/Director
Stuart Yamane
We fund untold stories for public media.
Learn more about funding opportunities with ITVS.
The Film
Of the early Hawaiian manufacturers who were crafting instruments at the start of the 20th century, only one, Kamaka Hawaii, remains in business today. For theirs is a story about age-old values — hard work, fortitude, honesty, and creativity, but through a distinctly Hawaiian point of view — rooted in such concepts as aloha (unconditional love), malama (to serve and care for), and pono (doing what's right).
It's a story of pride and humility, sentimentality and risk, setbacks and promises, honor, and hope. It chronicles four generations of Hawaiians who have carried on their namesake business through the death of their patriarch, two world wars, a devastating depression, and meteoric shifts in consumer tastes. The family's commitment goes beyond that of their craft; it extends to their culture and heritage and responsibility to the generations that will follow.
Though the journey has not been altogether an easy one for the four generations of Kamakas that have unselfishly carried on the family business, Heart Strings is ultimately a story about people creating beauty in the world.
Topics