Homegoings
The beauty and grace of African American funerals are brought to life through the eyes of funeral director Isaiah Owens.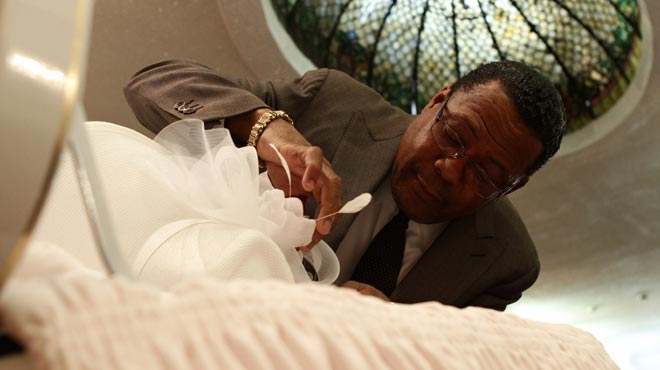 Series

POV

Premiere Date

June 24, 2013

Length

60 minutes

Funding Initiative

Open Call
Diversity Development Fund
Award
2013 American Black Film Festival-Best Documentary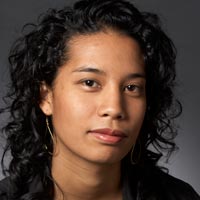 Director/Producer
Christine
Turner
Christine is an independent filmmaker based in New York. As a researcher and producer, she has contributed to numerous documentaries for PBS, HBO, and OWN, having worked with Bill Moyers, Lisa Ling, and others. In addition, her short fiction films have screened at the Tribeca Film Festival, San Francisco International Film Festival, and on PBS. Homegoings… Show more is Christine's feature directorial debut. Show less
We fund untold stories for public media.
Learn more about funding opportunities with ITVS.
The Film
On the surface, Isaiah Owens might sound a little odd: A South Carolina boy obsessed with funerals grows up to be a renowned funeral director in New York City's historic Harlem neighborhood. The bigger picture, as captured in the documentary Homegoings, shows an exceptionally warm-hearted, philosophical man who pursues his business with equal care for the living and for the dead. He combines instinctive sympathy for the bereaved with a deep knowledge of African-American funeral customs that aim to turn sorrow into an affirmation of faith that loved ones are going "home."
Paradoxically, Owens' success reveals that this precious tradition, formed in a time of rigid segregation, is disappearing. Owens routinely receives invitations to sell his establishment to bigger companies, but he always turns them down. "I'm trying to create a business that could take care of my family for maybe the next hundred, 200 years," he explains. In doing so, he is also carrying forward a legacy — dating back more than a century — of the black funeral director as a pillar of the community. Weaving in an ensemble of Owens' customers, who express a mix of grief, humor and celebration, Homegoings is a moving portrait of a man with a rare passion and of the inspired, if threatened, African-American way of death.
Topics