The Homestretch
Homeless teenagers brave high school pressures, Chicago winters, and life on the streets to build a brighter future.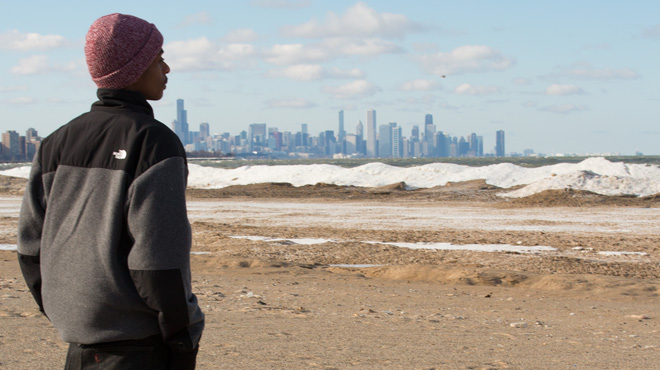 Series

Independent Lens

Premiere Date

April 13, 2015

Length

60 minutes

Funding Initiative

Series and Special Projects
Award
2015 News and Documentary Emmy Awards-Outstanding Business and Economic Reporting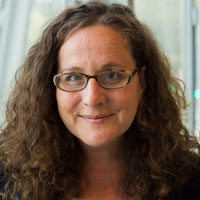 Director/Producer
Anne de Mare
Anne de Mare is an award-winning playwright, director, professional video artist, and filmmaker. She completed her first documentary feature, Asparagus! Stalking the American Life, which broadcast regionally on PBS in 2009, in collaboration with Kirsten Kelly, her partner at Spargel Productions. Anne's original plays have been presented in… Show more Chicago, London and New York, where she was a five-year resident artist with Richard Foreman's legendary Ontological-Hysteric Theater. She is a founding member of The Independent Theater Company, The Nevermore Theater Project, and Theaters Against War. Her video work has been seen on stage at Lincoln Center and at The Park Avenue Armory, and she's worked with Innovative Music Programs to develop the film component of Accidental Heroes, a multimedia performance work based on the lives of eastern and western European artists coming of age during the Cold War. Show less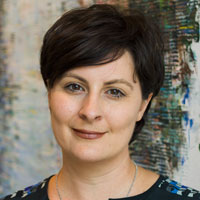 Director/Producer
Kirsten Kelly
Kirsten Kelly is an award-winning documentary film and theater director who lives in Brooklyn, New York. She and filmmaker Anne de Mare founded Spargel Productions in 2002, to make their first feature documentary, Asparagus! Stalking the American Life, about Kirsten's hometown. The pair is currently in development for The Girl with the Rivet Gun, an… Show more animated new media documentary project on Rosie the Riveter. Her short film work has been seen at Juilliard and Lincoln Center. Kirsten is a two-time Helen Hayes Award-nominated best director and has directed award-winning theater productions in Chicago, Washington DC, and off-Broadway in New York. She is also an arts educator and the director and co-creator of "CPS Shakespeare," which was featured on NBC Nightly News in 2010, a highly acclaimed program that works with Chicago public high school students at the Chicago Shakespeare Theater. She is a graduate of Juilliard's Master Directing program where she received the Andrew W. Mellon Fellowship, and is a member of Rising Phoenix Repertory in New York Show less
We fund untold stories for public media.
Learn more about funding opportunities with ITVS.
The Film
The Homestretch follows three homeless teens as they fight to stay in school, graduate, and build a future. Each of these smart, ambitious youths — Roque, Kasey, and Anthony — will surprise, inspire, and challenge audiences to rethink stereotypes of homelessness as they work to complete their education while facing the trauma of being alone and abandoned at an early age. While told through a personal perspective, their stories connect with larger issues of poverty, race, juvenile justice, immigration, foster care, and LGBTQ rights.
With unprecedented access into Chicago public schools, The Night Ministry "Crib" emergency youth shelter, and Teen Living Programs' Belfort House, The Homestretch follows these kids as they move through the milestones of high school while navigating a landscape of couch hopping, emergency shelters, transitional homes, street families, and a school system on the front lines of the homelessness crisis. The Homestretch examines the struggles these youth face in obtaining a high school level education, and then follows them beyond graduation to focus on the crucial transition when the structure of school vanishes, and homeless youth often struggle to find the support and community they need to survive and be independent. A powerful, original perspective on what it means to be young and homeless in America today, while building a future.
Topics