The Horse Boy
When their son is diagnosed with autism, one Texas couple discovers their son's connection to horses and takes an epic quest to heal.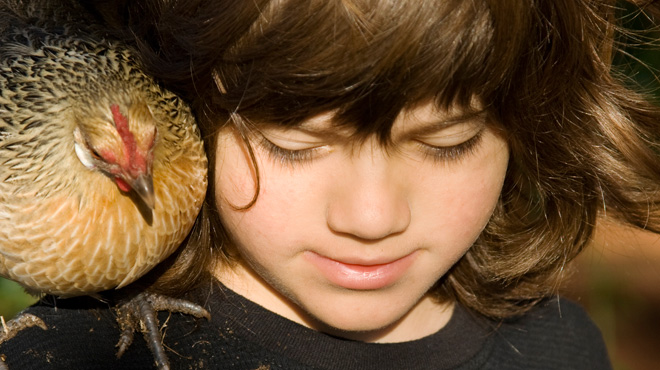 Series

Independent Lens

Premiere Date

May 11, 2010

Length

60 minutes
Award
2009 South by Southwest Film Festival (SXSW)-Audience Award (Lone Star States)
Director
Michel Scott
Michel Scott spent most of his youth exploring the thick wooded areas of central Texas where he was born and raised. After earning a degree in film from the University of Texas at Austin (where he also studied modern dance), Scott took on a diverse range of projects ranging from set construction and design on Hollywood features to abstract experimental work… Show more and documentaries. My Father in the River, the first film that began this journey, took him to the heart of the Bolivian rainforest. Since that project, Scott has been studying and drawing inspiration from the study of wilderness survival through indigenous skills and crafts and has recently created promotional films for companies such as The Indigenous Land Rights Fund, Sol Education Abroad, and MAPAJO, an indigenous rights organization and eco-tourism company. Show less
Producer
Rupert Isaacson
Rupert Isaacson was born in London to a South African mother and a Zimbabwean father. Isaacson's first book, The Healing Land: A Kalahari Journey (Grove Press), was a 2004 New York Times Notable Book. His journalism and travel writing has appeared in the Daily Telegraph, Esquire, National Geographic, Independent on Sunday, Conde Nast Traveller, Daily Mail,… Show more and The Field. He has travelled extensively in Africa, Asia, and North America and now lives in Austin, Texas, with his wife, Kristin, and their son, Rowan. In addition to being an ex-professional horse trainer, Rupert is founding director of the Indigenous Land Rights Fund, a non-profit organization that helps threatened and displaced indigenous tribes obtain tenure of their ancestral land. Show less
We fund untold stories for public media.
Learn more about funding opportunities with ITVS.
The Film
How far would you travel to heal someone you love? An intensely personal yet epic spiritual journey, The Horse Boy follows one Texas couple and their autistic son as they trek on horseback through Outer Mongolia, in a desperate attempt to treat his condition with shamanic healing.
A complex condition that can dramatically affect social interaction and communication skills, autism is the fastest-growing developmental disability today. After two-year-old Rowan Isaacson was diagnosed with autism, he ceased speaking, retreated into himself for hours at a time, and often screamed inconsolably for no apparent reason. Rupert Isaacson, a writer and former horse trainer, and his wife Kristin Neff, a psychology professor, sought the best possible medical care for their son. But traditional therapies had little effect.
Then they discovered that Rowan has a profound affinity for animals, particularly horses. When Rupert began to ride with Rowan every day, Rowan began to talk again and engage with the outside world. Was there a place on the planet that combined horses and healing? There was — Mongolia, the country where the horse was first domesticated, and where shamanism is the state religion. What if we were to take Rowan there, thought Rupert, and ride on horseback from shaman to shaman? What would happen?
The Horse Boy is a magical expedition from the wild open steppe to the sacred Lake Sharga. As the family sets off on a quest for a possible cure, Rupert and Kristin find their son is accepted — even treasured — for his differences. By telling one family's extraordinary story, the film gives a voice to the thousands of families who are living with autism every day. As Rupert and Kristin struggle to make sense of their child's autism, and find healing for him and themselves in this unlikeliest of places, Rowan makes dramatic leaps forward, astonishing both his parents and himself.
Topics