How Is Your Fish Today?
Working on his latest screenplay, Hui Rao is suffering from writer's block when he begins to live as the character he is trying to create.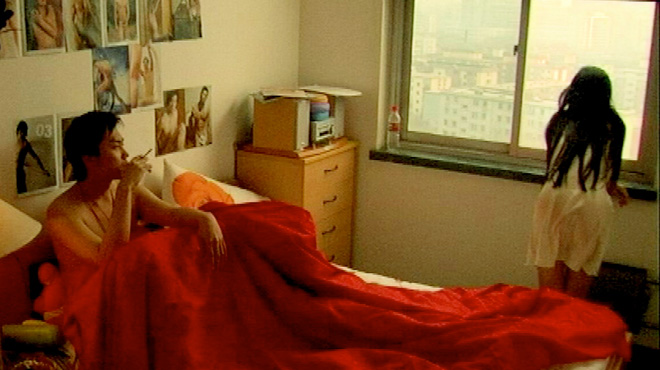 Series

Independent Lens

Premiere Date

January 29, 2008

Length

90 minutes
Award
2007 Fribourg International Film Festival-Special Mention
Award
2007 Pesaro International Film Festival of New Cinema-Special Mention
Award
2007 Rotterdam International Film Festival-Netpac Award, Special Mention
Award
2007 International Women's Film Festival-Grand Jury Prize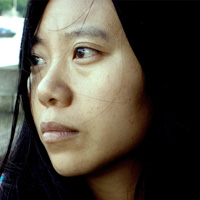 Producer/Director
Xiaolu
Guo
Filmmaker and novelist Xiaolu Guo was born in 1973 in a fishing village in south China. She started publishing poems when she was 14. Guo has published seven books and received an M.A. from Beijing Film Academy. Guo's first feature film, Love in the Internet Age, won China's best screenwriter award in 1999. She wrote and directed The Concrete Revolution,… Show more which won Grand Prix at the 2005 International Human Rights Film Festival in Paris and Special Jury Prize at EBS International Documentary Festival in Seoul in 2005. Guo's first English-translated novel, Village of Stone, was short-listed for the 2005 Independent Foreign Fiction Prize and 2006 International IMPAC Dublin Literary Award. Her most recent novel is A Concise Chinese-English Dictionary for Lovers, which was published in America and Europe in 2007. Show less
We fund untold stories for public media.
Learn more about funding opportunities with ITVS.
The Film
In southern China, a young man named Lin Hao (Zijiang Yang) has killed his lover. He flees northward, across the countryside, toward what he believes to be sanctuary: the tiny, legendary village of Mohe, located on the quiet border between China and Russia, where the Northern Lights cut across the sky during long winter nights.
Meanwhile, in Beijing, a screenwriter (played by Hui Rao, who co-wrote How Is Your Fish Today? with director Xiaolu Guo) is narrating Lin Hao's story. As the journey unfolds on screen, Hui Rao — one of those "ordinary people trying to escape their boring lives" — reveals his own tedium and dissatisfaction. Through his characters, his life gains meaning. Rao questions Lin Hao's motivations for escape, yet is drawn to Mohe himself.
In Mohe, elderly residents fish under the ice, schoolchildren study English texts about America and villagers endure the long winter nights waiting for the sun to come back. Two men contemplate the icy landscape, one wanting to cross the border to see the other side of the world, the other longing to head back to his hometown. As Xiaolu Guo explains, the film "would start and end in landscapes, urban scenery contrasting with village images and inner landscape conflicting with social landscape. We should see a scriptwriter's inner world drowned and reshaped by the randomness and accidents of reality.... Everything is about fantasy invading reality, or reality breaking into fantasy."
Blurring the lines between the real and the imaginary and between fictional and documentary filmmaking, How Is Your Fish Today? is a thought-provoking and uncommonly beautiful inquiry into the uses and possibilities of narrative.
Topics