Immigrant High
Immigrant teens face unique difficulties in addition to the changes all teens struggle with. This school aims to help them excel.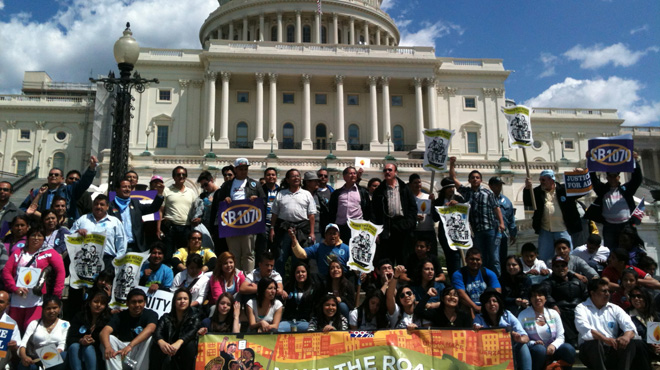 Series

Independent Lens

Premiere Date

September 24, 2013

Length

18 minutes

Funding Initiative

Series and Special Projects
We fund untold stories for public media.
Learn more about funding opportunities with ITVS.
The Film
It's hard enough being a teenager, but even harder if you don't speak English and don't understand cultural cues. Immigrant teens face discrimination, language barriers, unfamiliar cultural traditions, lack of knowledge about social structures, and low wages — all while dealing with the changes that all teens struggle with. Many simply give up on trying to get an education. In New York City alone, the non-English speaking high school population has only a 30% graduation rate.

Pan American International High School — the focus of the documentary Immigrant High— wants to change all that by giving its students a place to belong. The Queens, New York school has fashioned itself into an environment where Latin American immigrant teens can continue their education in Spanish while simultaneously learning English. They get to focus on academics in a familiar language, while the school also teaches students about practical things, like how to buy a subway pass. Here they can be regular teenagers learning how to make it in this world without the added pressure of being perceived as different.
The film profiles three inspiring young people who represent a cross section of Pan American International's student body, two of them undocumented, one of them a cancer survivor, all of them having overcome numerous roadblocks just to get this far. The educators at Pan American hope to prove that with the right foundation these immigrant kids can excel.
Topics