In the Shadow of the Sun
Two very different members of a remote islands' albino community in Tanzania face wave of brutal killings targeting people with albinism.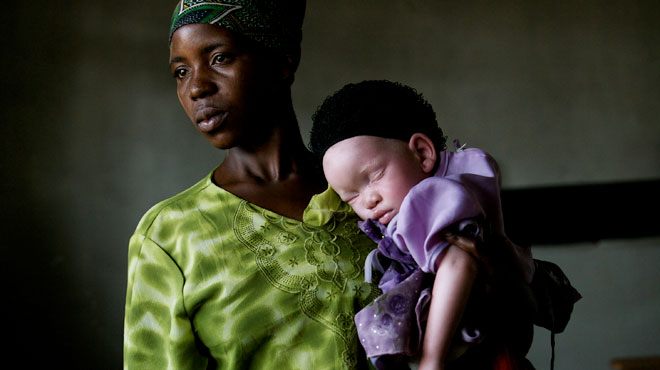 Series

Global Voices

Premiere Date

August 11, 2013

Length

90 minutes

Funding Initiative

International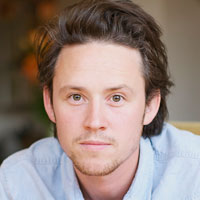 Director/Producer
Harry Freeland
Harry Freeland is a director, producer, and cinematographer. His passion is for human-interest, observational, issue-based stories, and his love of Africa in particular has led him to work in 16 African countries. Harry has worked on films for the BBC, ITV, Sky Community Channel, and Teacher's TV. He has directed a number of short-form documentaries for… Show more International NGOs. His 2005 short film Waiting For Change about Sierra Leone, was selected for the Sheffield International Documentary Festival. It was screened by the BBC, and broadcast in five West African countries. This is his first feature-length documentary. Show less
We fund untold stories for public media.
Learn more about funding opportunities with ITVS.
The Film
In the heart of Lake Victoria, three hours from mainland Tanzania, sits Ukerewe Island; home to a large community of people who live with albinism — a congenital absence of pigmentation in the skin, eyes, and hair. While many albinos are killed at birth or rejected by their families, those who survive risk being murdered for their body parts because of a superstitious belief that they possess medicinal properties. The island's 62-strong albino community has formed a society to share their experiences and to support each other.
Told over the course of four years, before, during and after an outbreak of brutal ritual killings that sweep across the country, In The Shadow Of The Sun tells the intimate and compelling story of two very different members of the albino community. We follow Vedastus, a warm-hearted teenage boy, who cares for his terminally ill mother while struggling to find his own place in the world, and Josephat, a strong-willed advocate for people with albinism, who fights to unite his country and dreams of scaling the heights of Mount Kilimanjaro. As the killings escalate Vedastus flees the island in search of safety whilst Josephat stands and faces the killings head on.
Since the killings began in Tanzania, 62 people have been killed and no convictions have been made despite 260 arrests. Finally through increased international pressure and following the Tanzanian Albino Society elections, the Tanzanian government sentenced four men to death by hanging. This will be the first time the death penalty has been implemented in Tanzania in the last 16 years. The trials of the accused continue throughout districts across the country. As a result of Josephat's continued campaigning and the government's intervention, the future for those living with albinism across Tanzania is looking brighter.
Topics