India's Daughter
The brutal gang rape and murder of Jyoti Singh forces examination of India, a country beset by poverty and archaic attitudes towards gender equality.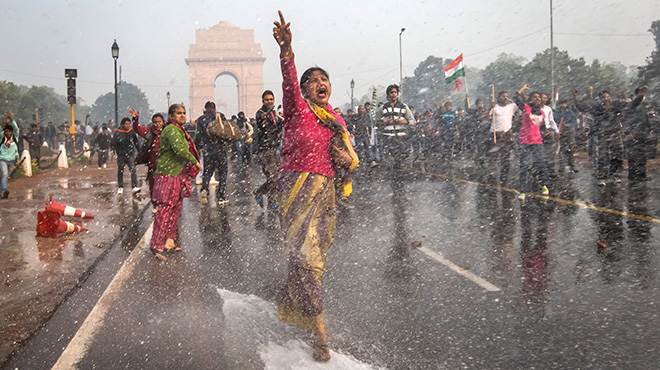 Series

Independent Lens

Premiere Date

November 16, 2015

Length

60 minutes
Award
2015 Peabody Awards-George Foster Peabody Award
Nominated
2016 FOCAL International Awards-Best Use of Footage in a Current Affairs Production
Award
2015 Asian Media Awards-Best Investigation Award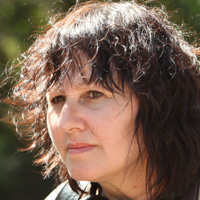 Director
Leslee Udwin
Leslee Udwin's first film as producer, Sitting Targets, was based on her own experiences battling one of Britain's most notorious criminal landlords, and aired on BBC Screen Two in 1986. She then developed and produced the award-winning drama-documentary feature Who Bombed Birmingham? starring John Hurt, for Granada TV and HBO. The film helped lead to… Show more the release of 'the Birmingham Six' after 17 years of wrongful imprisonment. It also led Margaret Thatcher, then PM of England, to pronounce in parliament, "We will not have trial by television in this country!" The film criticized the police for forcing confessions out of these innocent men, and the British Judiciary for the responsibility they bore for this miscarriage of Justice and abuse of Human Rights. In 1995, Udwin set up her own feature film production company, Assassin Films, where she's produced five features, including East Is East, a comedy/drama about cultural integration. Her first theatrical feature, it went on to win the BAFTA for Best British Film, and some 35 other prestigious awards worldwide. East Is East, one of the first British independent low-budget films to cross over into mainstream cinemas and become a worldwide hit, contributed strongly to inter-cultural relations between the British and Asian communities in the UK, and is used as a learning tool in schools across Europe. Udwin was awarded the London Critics' Circle Producer of the Year Award. Udwin also produced West Is West (starring Om Puri and Ila Arun), a sequel to East Is East. Udwin lectures on film and its value as a tool for change, including seminars at The Danish National Film School, the National Film and Television School of the UK, the Oxford Union at Oxford university, London Film Academy, Notre Dame University USA. India's Daughter is her first documentary and her debut as a director. Show less
We fund untold stories for public media.
Learn more about funding opportunities with ITVS.
The Film
India's Daughter is the story of the brutal gang rape and murder in Delhi of 23-year-old medical student Jyoti Singh, and how the aftermath led to protests and serious soul-searching in India.

From the earliest age, Jyoti wanted to become a doctor, but her father had no hope of affording her education. She persuaded him to give what little money he had managed to save for her marriage, to fund her admission to medical school, and worked night shifts at a call centre, sleeping just 3 hours a night for 4 years. On a mid-December night, 2012, Jyoti went with a male friend to a movie, and then left on a bus. On that bus, six men beat her friend unconscious and, for almost an hour as the bus drove around, gang raped and beat her near death.

Against all odds, Jyoti survived for 2 weeks, but died after seven surgeries. The details of her horrific rape and murder captured the country's attention, and demonstrations erupted throughout India as women and men alike took to the streets. Through interviews with Jyoti's family and friends, victims' rights advocates, as well as from the assailants, their lawyers, and their families, India's Daughter paints a complicated picture of a country wrestling to embrace modernity while still dealing with the rampant effects of extreme poverty, and outdated paternalistic cultural attitudes towards women and their place in society.
Topics