Injunuity
Injunuity is a unique mix of animation, music, and real thoughts from real people exploring our world from the Native American perspective.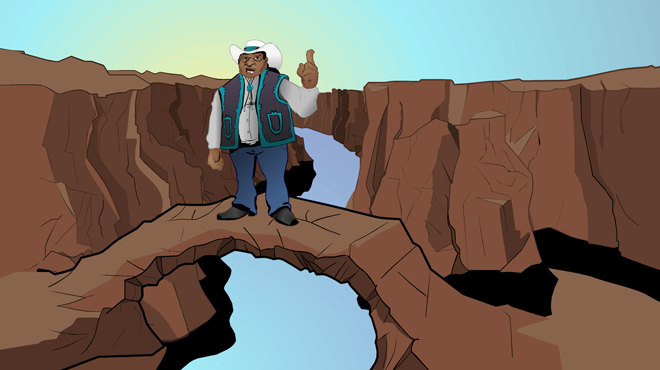 Premiere Date

November 1, 2013

Length

30 minutes

Funding Initiative

Open Call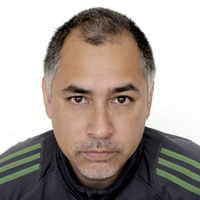 Producer/Director
Adrian
Baker
As the creative director for MadLab Creative, Adrian's client list included DreamWorks Records, Sony Screenblast, and Wild Brain Animation. Over the last 10 years Adrian has produced and directed many projects including the award-winning animated poetry series SlamBox as well as sfON, a nine-part series of animated shorts that eventually made its way… Show more to CurrentTV. In addition to his animation, Adrian is also a published short-fiction writer and has optioned a screenplay. He currently lives in Oakland, California with his wife and daughter. Show less
Producer
Manny
Lieras
As an emerging leader in the California Native American community, Manny Lieras has many talents and wears many hats. When he's not working as the program coordinator at the American Indian Child Resource Center in Oakland, you might find him coaching youth football for the Sports and Nutrition Program, volunteering his time to teach traditional… Show more drumming at the Intertribal Friendship House in Oakland, or singing at one of the many pow-wows across the country, where he has won several large-scale competitions, both individually and as a member of All Nation Singers. Show less
We fund untold stories for public media.
Learn more about funding opportunities with ITVS.
The Film
Injunuity is a collage of reflections on the Native American world, our shared past, our turbulent present, and our undiscovered future. From Columbus to the western expansion to tribal casinos, we are taught that the Native way, while at times glorious, is something of the past, something that needed to be replaced by a manifest destiny from across the ocean. But in a world increasingly short of real answers, it is time we looked to Native wisdom for guidance. It is time for some Injunuity.Injunuity is a mix of animation, music, and real thoughts from real people exploring our world from the Native American perspective. Every word spoken is verbatim, every thought and opinion is real, told in nine short pieces and covering such topics as language preservation, sacred sites, and the environment. But rather than simply revisit our history, the goal of Injunuity is to help define our future, to try and figure out the path that lies before us, to focus on where we are going as well as where we have been.
Topics