Invoking Justice
Muslim women from a small town deliver justice in their own courts, posing a radical challenge to their traditional community and clergy.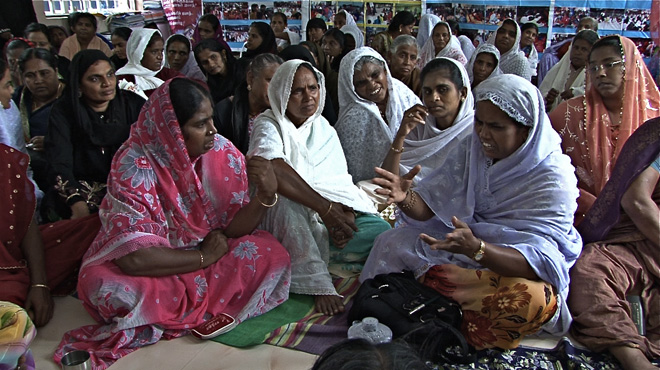 Series

Global Voices, Women of the World

Premiere Date

July 1, 2013

Length

60 minutes

Funding Initiative

International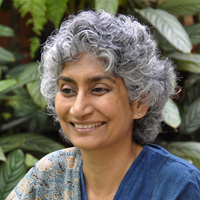 Director/Producer
Deepa
Dhanraj
Deepa Dhanraj is a writer, director, and producer living in Bangalore, South India. She has produced and directed numerous an award-winning documentaries Something Like a War (Channel 4); The Legacy of Malthus (BBC 2); Sudesha (Faust Film/ARD); Nari Adalat/Women's Courts; and What Has Happened to This City? Her films have been screened on BBC, ARTE,… Show more ZDF, CBC, and SBS. Her films have been invited to festivals such as IDFA, Berlinale, Leipzig, Oberhausen, Films deFemmes, Creteil France,Tampere, Vancouver, and Chicago. She has a special interest in education and has created video materials to address challenges faced by first generation learners. Show less
We fund untold stories for public media.
Learn more about funding opportunities with ITVS.
The Film
"I want to ask why there is one justice for men and another for women; men go on talking, whereas a woman has to only open her mouth and she is shushed up. We need this women's Jamaat. Where will women go with their cases, otherwise? No, we will not, cannot remain silent. I will not, for I have been so for all these years. So let us now talk back." — Akhtar Beevi, member of the Tamil Nadu Women's Jamaat.
Fed up with male-dominated Jamaats (community councils), where they have neither voice nor place, Sharifa and other poor rural and small-town Muslim women in South India set up their own Jamaat in 2003. This was an act of extraordinary challenge and courage, since traditionally Jamaats can only be founded and run by men.
In this unique Jamaat, dowry harassment, domestic violence, divorce, and maintenance and property disputes shall no longer be judged by men. Opposition from male clerics and the community is fierce, but the Women's Jamaat has not only prevailed but grown in strength and legitimacy: to date, they have arbitrated over 10,000 disputes using homespun logic and an innate sense of justice to reclaim the Koran.Invoking Justice tells the story of this unique strategy from the perspective of Sharifa, a long-time feminist who leads the core group of 20 women that collectively acts on the petitions. Challenging the stereotype of oppressed subjugated Muslim women, they take us on an exhilarating journey as they follow two cases that come to the Jamaat.
Topics