Iraqi Exodus
The staggering refugee crisis unfolding in the Middle East as Iraqis flee their war-torn homeland.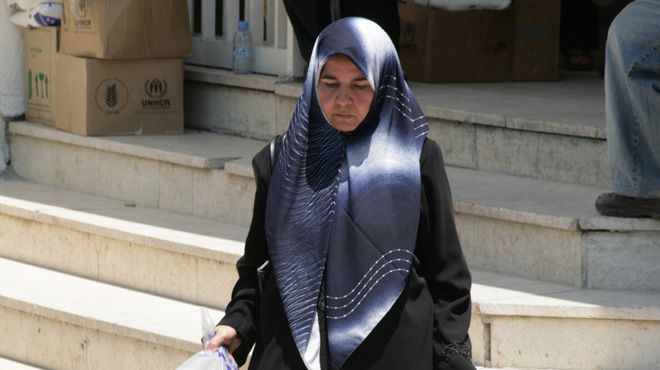 Series

Wide Angle

Premiere Date

August 19, 2008

Length

60 minutes

Funding Initiative

International
Producer
Paul Mitchell
Paul Mitchell was born in Boston in 1961. He began working in television in 1986, for ABC News Moscow. Since 1990 he has lived in the UK. In 1998 he co-founded the independent production company Wilton Films, specializing in historical documentaries and current affairs. Among the rewards he has received are the US Emmy, two du-Pont Journalism Awards… Show more (including the Gold Award), a Peabody Award, three UK Indie Awards, three BAFTA nominations (one awarded), two UK Royal Television Society awards, a Silver Hugo, a FIPA Prix de Jury de 15 Ans, and several New York Festival Awards. His last film to air on Wide Angle was Future for Lebanon in 2007. He was educated at Trinity College, Hartford Conn., and the University of California, Berkeley. Show less
Producer/Director
Tania Rakhmanova
Tania Rakhmanova was born In Moscow in 1962. She has made dozens of documentary films on historical and political themes, including the multiple award-winning How Putin Came to Power. Her first film to air on Wide Angle was the award-winning Greetings from Grozny. She earned her Ph.D. in Applied Statistics. Moscow University, as well as an M.S. in… Show more Chemistry, and a MBA in International Business at the Ecole Nationale des Ponts et Chaussées in Paris. She began working as a print journalist in the USSR, and moved into documentary with work on the award-winning Discovery/BBC series The Second Russian Revolution. In 1998, she co-founded the independent production company Wilton Films with Paul Mitchell. Show less
We fund untold stories for public media.
Learn more about funding opportunities with ITVS.
The Film
Iraqi Exodus reports from the frontlines of the staggering refugee crisis that is unfolding in the Middle East as Iraqis flee their war-torn country at the rate of up to 50,000 people per month. Since the war began in 2003, more than four million Iraqi civilians have fled their homes — half of them becoming exiles in neighboring countries and the rest displaced within Iraq's borders.
While headlines are dominated by the deadly sectarian violence engulfing Iraq, the refugee crisis — the biggest in the Middle East since the displacement of the Palestinians in 1948 — is all but ignored. Our story takes us to the heart of the crisis — to Syria and Jordan, which harbor the vast majority of uprooted Iraqis. Wide Angle explores the displaced Iraqi community in Syria — from the middle class suburbs where Iraqis have sent housing prices soaring to the cramped Damascus slums where one out of three residents is now Iraqi-born. We will follow aid refugees as they cope with their new surroundings amid government pressure and rising resentment from the local population whose health, education, and housing resources are being stretched to the limit. Hear from regional leaders in Jordan about how the catastrophe is impacting the Middle East and what the future holds for Iraq's lost generation.
Topics