Jean-Michel Basquiat: The Radiant Child
Director Tamra Davis pays homage to her friend, the iconoclastic artist Jean-Michel Basquiat in this examination of a brilliant life cut short.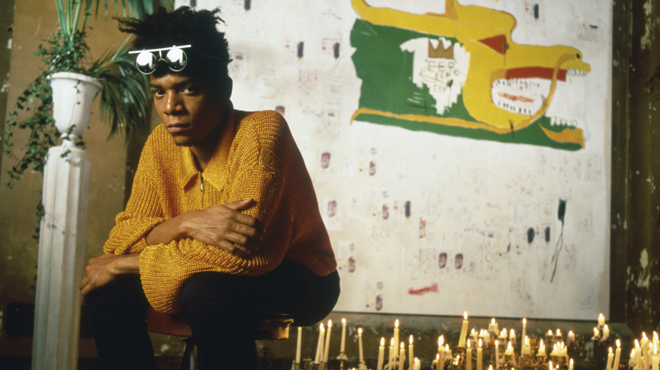 Series

Independent Lens

Premiere Date

April 12, 2011

Length

90 minutes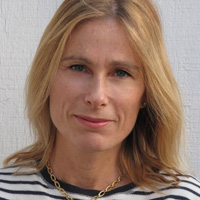 Producer/Director
Tamra Davis
Tamra Davis is a film, television and music video director. She has made music videos for bands such as N.W.A, Sonic Youth, and Hanson. Her Tone Loc video for "Wild Thing" was one of MTV's most played videos of the 1980s. Her first feature film, Guncrazy, starring Drew Barrymore, was on Vincent Canby's top 10 list and garnered a Golden Globe nomination for Ms.… Show more Barrymore. Tamra has directed eight feature films including Billy Madison with Adam Sandler, CB4 with Chris Rock and Half Baked with Dave Chapelle. After she directed Crossroads with Britney Spears, she temporarily retired to have children with her husband — Mike D. of the Beastie Boys. While spending much time at home and on the road with her family, she discovered a love for television and directed episodes of Grey's Anatomy, Ugly Betty, and My Name Is Earl. She has a self-made series on the internet called Tamra Davis Cooking Show in which she shares her passion for food, filmmaking, and family. Show less
Producer
Maja Hoffmann
Maja Hoffmann is a Swiss-born contemporary art collector and a supporter and producer of a diverse range of projects, which include art, publications, films, and environmental initiatives. She is the founder of the LUMA Foundation whose aim is to launch and produce cultural and art projects worldwide. The LUMA Foundation supports initiatives in… Show more Switzerland and around the world, including the Center for Curatorial Studies at Bard College and the New Museum of Contemporary Art in NYC. It also supports a number of art-based international initiatives and institutional projects, such as Kunsthalle Basel and Kunst-Werke Berlin, the Fotomuseum Winterthur, the Palais de Tokyo in Paris, the Venice Biennale and Artangel and the Serpentine Gallery. The LUMA Foundation began the master planning that will bring forward one of the major cultural sites in Europe, the Parc des Ateliers in Arles. This project was imagined and developed in cooperation with Frank Gehry and a core group of artists, curators, academics, art historians, scientists, and business leaders. It will be a multi-purpose cultural park within the cityscape, creating a campus and public garden in the city centre and providing infrastructure for activities varying from exhibitions and festivals to educational and archival facilities and artists' residencies. President of the Kunsthalle Zurich, Maja is also working on the creation of Bau West, a new wing within the Löwenbräu complex which is also housing the Kunsthalle, private institutions and commercial art galleries. Completion is expected by 2012. Show less
We fund untold stories for public media.
Learn more about funding opportunities with ITVS.
The Film
Centered on a rare interview that director and friend Tamra Davis shot with Basquiat more than 20 years ago, this definitive documentary chronicles the meteoric rise and fall of the young artist. In the crime-ridden NYC of the 1970s, he covers the city with the graffiti tag 'SAMO.' In 1981 he puts paint on canvas for the first time, and by 1983 he is an artist with "rock star status." He achieves critical and commercial success, though he is constantly confronted by racism from his peers. In 1985 he and Andy Warhol become close friends and painting collaborators, but they part ways and Warhol dies suddenly in 1987. Basquiat's heroin addiction worsens, and he dies of an overdose in 1988 at the age of 27. The artist was 25 years old at the height of his career, and today his canvases sell for more than a million dollars. With compassion and psychological insight, Tamra Davis details the mysteries that surround this charismatic young man, an artist of enormous talent whose fortunes mirrored the roller-coaster quality of the downtown scene he seemed to embody.
Featuring interviews with Julian Schnabel, Larry Gagosian, Bruno Bischofberger, Tony Shafrazi, Fab 5 Freddy, Jeffrey Deitch, Glenn O'Brien, Maripol, Kai Eric, Nicholas Taylor, Fred Hoffmann, Michael Holman, Diego Cortez, Annina Nosei, Suzanne Mallouk, Rene Ricard, Kenny Scharf, among many others.
Topics