Jewel's Hunt
Jewel comes from a long line of skilled native Alaskan hunters. But can she balance the complications of a modern teenager with her connection to village life?
Series

Indie Lens Storycast

Premiere Date

August 26, 2019

Length

9:02 minutes

Funding Initiative

Short-Form Open Call
Director
Alexandra
Stergiou
Alexandra is a director based in New York City. Her work has been recognized by the Wasserman Awards, National Board of Review, and British Council. She studied filmmaking at NYU's Tisch School of the Arts and began her career at Vice. She went on to run a filmmaking workshop for refugees in Greece with an NGO supported by the European Commission and Stavros… Show more Niarchos Foundation. Her work has been featured in Filmmaker Magazine, Woman and Hollywood, NPR, and the New York Times. She has directed and shot projects for brands such as John Frieda, Maybelline, Cole Haan and companies such as Vox Media and Refinery29. Alexandra recently directed and produced the feature documentary, The Candidates, an official selection of DOC NYC and Big Sky. It will have its US broadcast debut later this year. Show less
Producer
Gina
Pollack
Gina Pollack is a documentary filmmaker & multimedia artist, interested in telling stories about culture, politics, and policy. Her multimedia work has been published in the NY Times, Broadly and LA Weekly, among others. She recently produced two long form documentaries for the Los Angeles PBS affiliate, KCET, about criminal exoneration and… Show more social media influencers (respectively). Her short documentary Undue Burden was a New York Times Op Doc and debuted at the Tribeca Film Festival in 2017. She spent two years producing stories on art, pop culture, and politics for KCRW, the NPR station in Los Angeles, where she helped develop the podcast The Document, a mashup of documentary film and radio. She is an alum of the UC Berkeley Graduate School of journalism, where she received the inaugural Jim Marshall Fellowship in Photojournalism and the North Gate Award for Video Reporting and Production.  Show less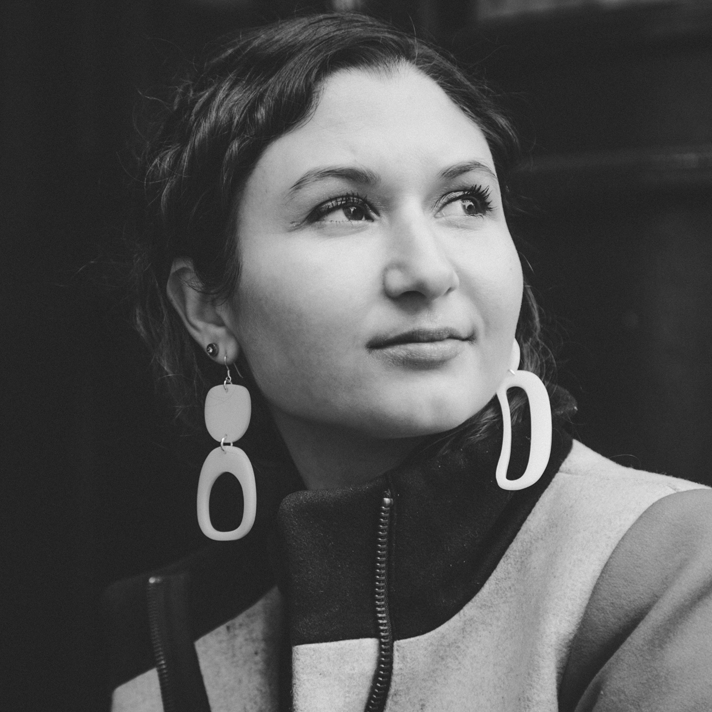 Producer
Cass
Gardiner
Cass Gardiner is an Anishinaabe Algonquin kwe filmmaker, curator, and writer from Kebaowek First Nation in what is now called Quebec, Canada. Her documentary film The Edible Indian has met critical acclaim in classrooms and theatres internationally and was nominated for Best Documentary Short at the American Indian Film Festival. She is also a… Show more passionate arts activist within Indigenous communities and has worked as a film mentor and youth outreach worker on reserves across Canada. She is the co-founder of Matters Unsettled, a curatorial duo that creates exhibitions that articulate and challenge the dichotomies of different cultures, ethnicity's, and traditions within art. A 2017 Curatorial Fellow at the Center for Craft, Creativity & Design in Asheville, North Carolina, Cass' latest show "Forward Facing" was a featured show for 2018 Scotiabank CONTACT Photography Festival in collaboration with Critical Distance Centre for Curators and the Aboriginal Curatorial Collective. She holds an MFA from Ryerson University and a BA from NYU Gallatin.    Show less
We fund untold stories for public media.
Learn more about funding opportunities with ITVS.
The Film
Sixteen-year-old Jewel Wilson is the next generation in a long line of prolific Inupiat subsistence hunters in Unalakleet, Alaska. Her ability to hunt moose is hindered by two pressing issues – scarce wildlife and the pressures of high school life. Finding sufficient food competes with track practice and homework in Jewel's multilayered world. Along with her father, Jewel turns to the land to feed their family and finds that their village's way of life is endangered by the same environmental shifts that could affect us all. In hunting moose, we see that Jewel is also hunting for answers. How will her village survive if subsistence hunting is threatened? Can she honor the traditions of her Elders while navigating the pressures and anxieties of a modern, connected teenager? Jewel's Hunt proves to be both physical and philosophical in this insightful exploration of what it means to come of age in complicated times in Unalakleet, Alaska.
Topics