Jimmy Scott: If You Only Knew
Jimmy Scott overcomes Kallman's Syndrome, prejudice, and powerful enemies to become one of the most distinctive vocalists of our time.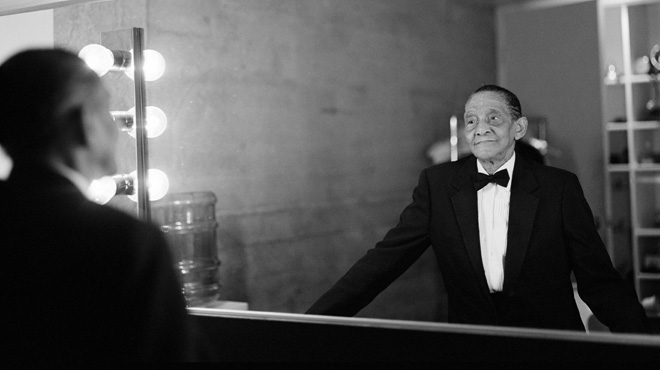 Series

Independent Lens

Premiere Date

February 24, 2004

Length

90 minutes
Award
2002 Atlanta Film Festival-Audience Award
Award
2003 D.C. Film Fest-Audience Award for Best Documentary
Award
2004 Independent Lens-Audience Award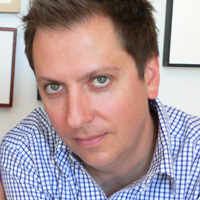 Director
Matthew
Buzzell
Matthew Buzzell earned his MFA in direction from the American Film Institute in 1999. His thesis film, 6 and a Half, received The Martin Ritt Foundation Award and Buzzell was honored as conservatory's 1999 Director of the Year. In 2001, he collaborated with filmmakers Elizabeth Massie and Jacob Bricca on the Teresa Heinz Foundation-commissioned… Show more documentary What A Girl Wants. After winning a number of film festivals, Buzzell's feature-length portrait of a jazz vocal legend, Jimmy Scott: If You Only Knew, received its broadcast premiere on Independent Lens in 2004, winning the Audience Award. In 2006, two of Buzzell's films premiered at the Tribeca Film Festival. Tell Me Do You Miss Me chronicles the bittersweet final bows of the critically acclaimed NYC indie-rock band Luna as they mount their farewell world tour. Putting The River In Reverse documents the historic collaboration between music legends Elvis Costello and Allen Toussaint as they embark on the first major recording sessions to take place in New Orleans in the weeks post-Hurricane Katrina. In 2007, Buzzell created a number of promotional films, electronic press kits and music videos for artists including Diana Krall, Joe Henry, and Bad Religion. He is developing a number of new projects in both the documentary and narrative arenas. Show less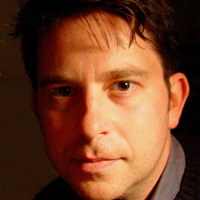 Producer
Brian
Gerber
Since 2000, Brian Gerber has been a member of the Tree Media Group, a multimedia production company in Santa Monica, California. He has produced Jimmy Scott: If You Only Knew as well as Matthew Buzzell's acclaimed music shorts series Alone Together. Gerber also produced the feature film Bug by Matt Manfredi and Phil Hay, winner of the Audience Choice Award… Show more at the 2002 Santa Barbara Film Festival, and Zev Berman's Briar Patch for Tonic Films and Down Home Entertainment. Before joining Tree Media Group, Gerber spent four years as director of development at Alphaville, a feature film production company at Paramount Pictures. Films released during that time include The Mummy, A Simple Plan, Michael, The Jackal, Freedom Song, Down to Earth, Lucky Numbers, Rat Race, Attila, The Mummy Returns, and The Gift. Gerber received his master's of fine arts in screenwriting from the American Film Institute in 1997. Prior to that, he received his ABJ from the Grady School of Journalism at the University of Georgia, where he served as a student judge for the George Foster Peabody Awards. Show less
We fund untold stories for public media.
Learn more about funding opportunities with ITVS.
The Film
Jimmy Scott: If You Only Knew is a film portrait of the now famous jazz vocalist who was "rediscovered" decades after he disappeared from the public eye. Born in Cleveland in 1925, Jimmy Scott's early years were filled with devastating hardships. At age 12, he was diagnosed with Kallmann's Syndrome, a rare hormonal condition that kept his body — and his voice — from developing beyond boyhood. Seven months after the diagnosis, his beloved mother, the sole guardian of Scott and his nine siblings, was killed in a car accident. Her children were separated and sent to live in foster homes.
Scott, who had inherited his mother's love of music and singing, dreamed of breaking into show business. At the urging of his friend Redd Foxx, Scott went to New York and landed a job as one of the Lionel Hampton Band's featured vocalists. In 1950, the band released a recording with "Little Jimmy Scott" singing "Everybody's Somebody's Fool." The song was an immediate hit, but it broke Scott's heart. His name was not on the record. As he recalls, "It was all about Lionel Hampton and that's the way the package worked."
As for Scott's career, history repeated itself again when he recorded "Embraceable You" with his friend Charlie Parker. Once again, his name wasn't on the album — nor did he ever receive any royalties.
The jazz world had all but forgotten him until 1984, when famed jazz station WBGO in Newark invited him to perform on the air. Next came a three-night engagement for Scott, who was then 60 years old. Word began to spread among his fans: Not only was he still alive, he was better than ever. In 1992, Warner Brothers released Scott's album All the Way, which was nominated for a Grammy. Since then, he has recorded eight more critically acclaimed albums. At the age of 78, he performs frequently, touring Europe and Asia.
Blending concert footage, rare photos and candid interviews with Scott, his family and his colleagues, Jimmy Scott: If You Only Knew is a moving testament to one of the most distinctive vocalists of our time and his lifelong attempt to reunite his family and find solace through his art — a bittersweet story as unforgettable as the music he continues to make after all these years.
Topics