La Lupe Queen of Latin Soul
Afro-Cuban pop singer Lupe Yoli, the Queen of Latin Soul, was famous for emotional and controversial performances before her tragic death.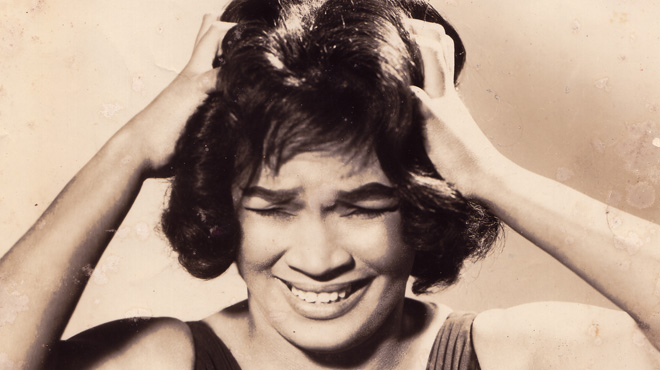 Series

Independent Lens

Premiere Date

June 5, 2007

Length

60 minutes

Funding Initiative

Open Call
Nominated
2008 ALMA Awards-Outstanding Made for Television Documentary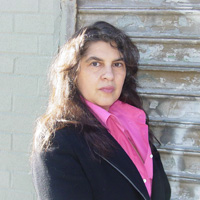 Producer
Ela
Troyano
Ela Troyano is an award-winning Cuban-born filmmaker. As a 2008 United Artists Rockefeller Fellow she is developing a feature based on her Alma Award nominated PBS documentary La Lupe Queen of Latin Soul. She is also co-editing a book of essays on La Lupe with Alexandra Vazquez for Duke University Press (2010). Her half-hour short, Carmelita Tropicana,… Show more won the coveted Teddy Bear at the Berlin International Film Festival as well as the Audience and Critics Award at the San Francisco International Lesbian and Gay Film Festival. Her debut feature film, Latin Boys Go To Hell, remains a cult hit on the Web and was recently shown on Showtime. Both of these films were screened theatrically in the U.S. and at festivals in Europe, Australia, and Japan. Troyano has also directed episodic action television on the drama series Reyes y Rey and the comedy Angeles, produced by Stu Segall for Telemundo/Sony, and the documentary Urban Youth in the 21st Century for Canal Plus in Spain. As a theater director, Troyano has a longstanding collaboration with her sister, performance artist Carmelita Tropicana, directing her in the highly anthologized play Milk of Amnesia, and with playwright Ricardo Bracho, including directing the critically acclaimed Off-Broadway production A to B. Show less
We fund untold stories for public media.
Learn more about funding opportunities with ITVS.
The Film
A rebel and innovator, pop singer Lupe Yoli, otherwise known as La Lupe or La Yiyiyi, was renowned for her emotional performance style. Her renditions of classics such as "My Way," "Fever," and "Going Out of My Head" were famous worldwide. But the legendary Cuban-born star was also a single mother of two, a survivor of domestic abuse, and a Santera who later became an evangelist Christian speaker. La Lupe Queen of Latin Soul tells La Lupe's story through character-driven interviews in first-person anecdotes, in an oral history much like those found in a folk ballad or a bolero.
Shot in New York City, Miami, Havana, and Puerto Rico, La Lupe evokes two groundbreaking cultural periods through interviews and rare archival footage: pre-revolutionary 1950s Havana and the burgeoning Latin music scene in New York City in the 1960s and 1970s. The film begins with La Lupe's funeral in 1992 — attended by fans, family and the whole of New York's Latino music aristocracy — and follows her from poverty to celebrity and back again.
A long-time gay icon who was often described as the first performance artist, La Lupe was ahead of her time. In trying to discover who Lupe was, La Lupe also provides a collective portrait of mid-20th-century Latin musical history.
Topics