The Last Letter
A Russian Jewish woman living in a Ukrainian city is seized by the Germans. She writes her son one last letter.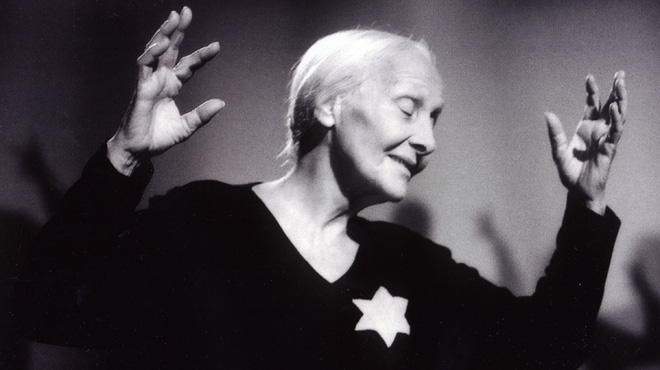 Series

Independent Lens

Premiere Date

May 3, 2005

Length

90 minutes
Producer/Director
Frederick Wiseman
Frederick Wiseman has made 39 documentaries and two fiction films. Among his documentaries are Titicut Follies, Welfare, Public Housing, Near Death, La Comédie Française Ou L'amour Joué, La Danse — le Ballet De L'opéra De Paris, and At Berkeley (Independent Lens, 2014). His documentaries are dramatic, narrative films that seek to portray the joy,… Show more sadness, comedy and tragedy of ordinary experience. His films have played in theatres and been broadcast on television in many countries. He is also a theater director and has directed The Last Letter, based on a chapter of Vasily Grossman's novel Life and Fate, and Samuel Beckett's Happy Days at the Comédie Française. Mr. Wiseman received his BA from Williams College in 1951 and his LLB from Yale Law School in 1954. He has received honorary doctorates from Bowdoin College, Princeton University, and Williams College, among others. He is a MacArthur Fellow, a Fellow of the American Academy of Arts and Sciences, the recipient of a Guggenheim Fellowship, and an Honorary Member of the American Academy of Arts and Letters. He has won numerous awards, including four Emmys and the Dan David Prize. He is also the recipient of the Career Achievement Award from the Los Angeles Film Society (2013); the George Polk Career Award (2006); the American Society of Cinematographers Distinguished Achievement Award (2006); and the Venice Film Festival Golden Lion (2014); among many others. Show less
We fund untold stories for public media.
Learn more about funding opportunities with ITVS.
The Film
It is 1941. A Ukrainian ghetto has fallen to the Nazis and all of its Jewish residents are slated to be murdered. In the midst of the impending horror, the town's physician, a woman named Anna Semionova, dictates one final letter to her son, who is safe outside enemy lines. With a dramatic reading of this letter, veteran documentarian Frederick Wiseman (Titicut Follies, Central Park, Domestic Violence) presents his first dramatic feature: The Last Letter. Adapted from chapter 17 of Russian writer Vasily Grossman's novel, Life and Fate, this deeply moving and breathtakingly simple film features an unforgettable performance by legendary French actress Catherine Samie, the senior member of the Comédie-Française. The Last Letter (La Dernière Lettre) is presented in French with English subtitles.
In The Last Letter, shot entirely in black and white, Samie, dressed in a plain black dress with a star stitched on it, writes a last letter to her son. The setting is strikingly minimal, a bare room with no props. The effect is startling: Samie's visual evocation brings to life the people of the town as Anna struggles to understand her past knowing she is about to be killed. With its vivid and chilling observations of a lost time, The Last Letter reveals the dignity of one woman as she remembers her life and faces her death.
Topics