A League of Ordinary Gentlemen
Professional bowling has seen glory days and near extinction. The Professional Bowlers Association (PBA) and four pro bowlers compete on tour.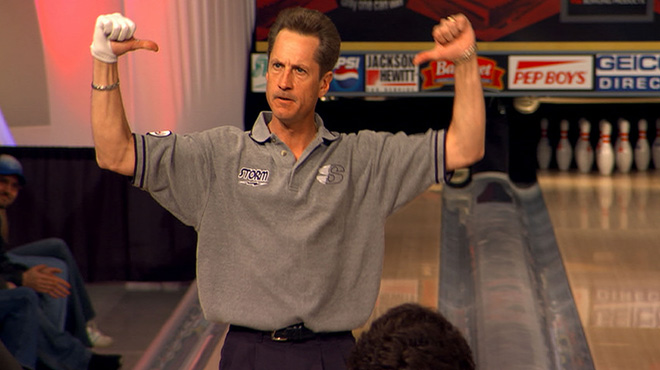 Series

Independent Lens

Premiere Date

April 25, 2006

Length

120 minutes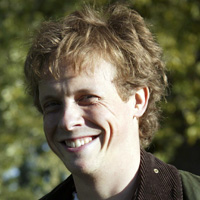 Director
Chris Browne
First-time director Chris Browne began his film career in New York City as a production assistant on laxative commercials. Artistically uninspired by the constipation racket, he leveraged his production skills into a job at the Checkerboard Film Foundation, where he helped produce several documentaries. In 2002, he co-founded Dionysian Films with… Show more brother Alex Browne and friend Bill Bryan. A League of Ordinary Gentlemen is his first feature film. Show less
Producer
Bill Bryan
Bill Bryan was born and raised in New York City, where he developed an infatuation with the city's vast array of cultural activities. While in college, where he roomed with Chris Browne, Bryan's childhood love of movies and visual arts gave way to the need to prepare for his future. After graduation, Bryan took a job as a consultant with Mercer Management… Show more Consulting. With the financial and managerial skills he acquired, as well as his comprehensive knowledge of Rob Schneider movies, Bryan was able to make a career change, co-founding Dionysian Films with Chris and Alex Browne in 2002. A League of Ordinary Gentlemen is Bryan's first independent film production. Show less
Producer
Alex Browne
As a grade school student in the late 1980s, Alex Browne spent much of his time watching action movies. A decade later, he broadened his cinematic horizons with independent films like Sling Blade and Donnie Darko. After short stints working for investment firms and hedge funds, Browne realized that the business world did not utilize his creative energy.… Show more Instead, he began a career in independent film, which has allowed him to combine his creativity and love of cinema with a long-standing desire to work hard for little or no pay. In 2002, Browne joined his older brother Chris Browne and his friend Bill Bryan in founding Dionysian Films. A League of Ordinary Gentlemen is his first project. He is actively writing a number of projects for future production. Show less
We fund untold stories for public media.
Learn more about funding opportunities with ITVS.
The Film
Tracing the history of professional bowling in America from its glory days in the 1950s and 1960s to its near extinction by the late 1990s, A League of Ordinary Gentlemen follows the fate of the newly modernized Professional Bowlers Association (PBA) and four pro bowlers as they compete on tour.
Professional bowling once occupied an honorable place in the pantheon of American sports. Beginning in 1962, millions of Americans tuned in to ABC each Saturday afternoon to watch the stars of the PBA knock down sets of pins with precision and grace. But by 1997, when ABC pulled the plug on its sagging bowling broadcast, American sports fans and corporate sponsors had all but abandoned the sport and its portly, middlebrow image.
A League of Ordinary Gentlemen chronicles what happened after three former Microsoft executives bought the PBA for $5 million in 2000, rescuing it from near bankruptcy and hiring tough-talking former Nike executive Steve Miller to transform the league and make sports stars out of its bowlers.
In documenting the decline and potential revival of pro bowling, filmmakers Chris and Alex Browne and Bill Bryan spent time with players and executives in their homes, cars and RVs, in motels and diners, and in bowling alleys across America. The result, both poignant and funny, provides an intimate account of the lives of today's best bowlers, the tensions that arise on the lanes and in the PBA boardroom and the grit and determination of those whose futures are tied to the sport of bowling.
Topics