Left by the Ship
Three young adults born to Filipino mothers by U.S. servicemen battle against social stigma, family problems, and identity-related issues.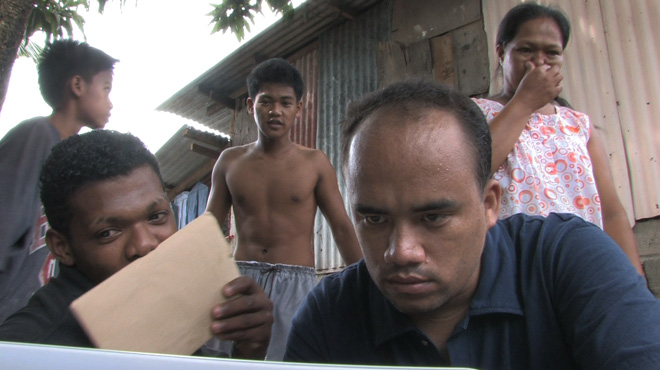 Series

Independent Lens

Premiere Date

May 24, 2012

Length

80 minutes

Funding Initiative

International
Award
2010 Festival dei Popoli -- International Film Festival of Social Documentaries-Cinema.doc Award
Award
2011 Mexico International Film Festival-Silver Palm Award
Award
2011 Sky Fest-Certificate of Excellence
Award
2011 Las Vegas Film Festival-Silver Ace Award
Award
2011 Cinema.Doc-Winner - Best Subject Matter
Award
2011 Guam International Film Festival-Grand Jury Prize - Best Documentary
Award
2011 Love Unlimited Film Festival-Best Cinematography
Award
2011 Sole Luna Festival, Italy-First Prize Per Mare
Award
2011 DisOrient Asian American Film Festival-Best Social Justice Film Award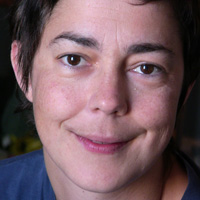 Producer/Director
Emma Rossi
Landi
Emma Rossi-Landi, is an Italian American dual citizen. She was born in Rome in 1971, studied the history of cinema at the University of Rome, and then obtained a diploma in filmmaking at the London Film School in 1998. She worked as an editor, directed eight short fiction films, and directed her first documentary in 2001. Her documentary films include Giuseppe's Journey,… Show more (2001); Forty Days (2004); Veronica's Thread (2005); Looking for Eden (2006); and La Canzone di Vaccarizzo (2007). In 2004 Emma participated in the ESODOC workshops, an E.U. Media social documentary master c-ass specific to NGO related documentaries. Show less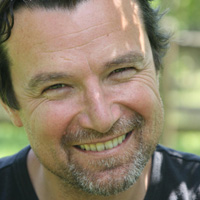 Producer/Director
Alberto
Vendemmiati
Alberto Vendemmiati is a graduate of the University of Bologna (Theatre, Cinema, and Communication Department) and of Centro Sperimentale di Cinematografia (specializing in film directing). He directed the fiction feature film Cadabra, a few short fiction films, and then moved into making documentaries. His films include Jung (War) in the Land of the Mujaheddin… Show more (2000), co-directed with Fabrizio Lazzaretti, which aired internationally and won numerous awards including the Silver Wolf Award IDFA, the Nestor Almendros Award, the Human Rights Watch International, and the Freedom of Expression Honour by The U.S. National Board of Review; Afghanistan Collateral Damages (2002) aka Kabul Emergency Room or Afghanistan Year 1380, produced and broadcast by PBS, RAI, and aired by Storyville BBC among others; and The person De Leo N. (2005)., which competed at IDFA, Sheffield, Silverdocs-International Documentary Filmfestival Munich, Tel Aviv Documentary Film Festival,and the One World Human Rights Film Festival. Show less
Executive Producer
Vincenzo
de Cecco
We fund untold stories for public media.
Learn more about funding opportunities with ITVS.
The Film
JR, Charlene, and Robert are half American; they are among the many children born to U.S. servicemen who were stationed in military bases in the Philippines until in 1992. Their stories illuminate the limbo of a generation of Filipino Amerasians.
In 1982, the United States Congress voted to grant U.S. citizenship to Amerasians from Vietnam, Korea, Thailand, and other Asian countries, in what was known as the Amerasian Homecoming Act. Although the Philippines has been a United States ally for more than a century, Filipino (and Japanese) offspring of soldiers were not included: they must be claimed by their former American G.I. fathers if they wish to claim their U.S. citizenship.
The Subic Bay Naval Base in the Philippines was the largest naval base outside the United States mainland. The town of Olongapo, just outside its gates, did not exist until the base did. Its economy was built on the R&R needs of soldiers: More than 15,000 women worked in its red light district.
In 1992, the Marcos regime fell and the Filipino Senate voted to force the U.S. bases to close. At least 50,000 Amerasians remain in the Philippines today, and they suffer a great amount of discrimination.
Abandoned in early life, living with the stigma of being illegitimate children and unable to elude prejudice because it shows in their physical features, they are labeled "Iniwan ng Barko" (left by the ship). The assumption of every Amerasian person is that their mother was a prostitute and their father abandoned them. The children of African American soldiers are especially singled out and ridiculed.
What does the future hold for these forgotten children of the post-war world?
Topics