Letter from Waco
"The West's most southern city" is a place governed by four principles: race, religion, death, and football.
Premiere Date

August 12, 1997

Length

60 minutes

Funding Initiative

Open Call
Award
1997 South by Southwest Film Festival (SXSW)-Feature Documentary Award
Award
1997 USA Film Festival-Texas Award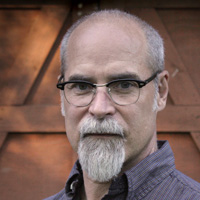 Producer
Don
Howard
Don Howard is a filmmaker and editor from Texas, and an assistant professor at the University of Texas at Austin, where he teaches film and video editing. He was a founding member of the New Orleans Filmmakers's Collective. He founded One Big Eye Film/Video Post Production Services in Austin in 1994. Howard has been the editor for a number of narrative and… Show more documentary films, including Cultivating Charlie and Dazed and Confused. Show less
We fund untold stories for public media.
Learn more about funding opportunities with ITVS.
The Film
Waco, Texas is more than the home of Dr Pepper, David Koresh, and the world's largest homecoming parade. To truly understand, one need only look at the intersection of the four principles which govern the town — race, religion, death, and football — forming a cross upon which hangs an understanding of the "West's most southern city." From Waco Indian legends to the deadly twisters of the '50s, this pointillist portrait will remind many Americans of their own hometowns.
Topics