The Lexicon of Sustainability
People can't be expected to live more sustainable lives if they don't know the most basic terms and principles that define sustainability.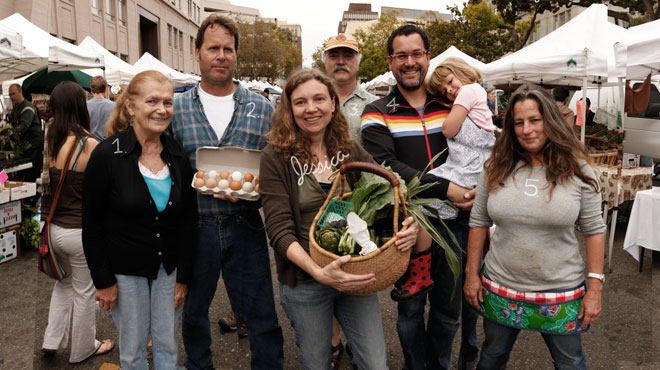 Premiere Date

February 5, 2014

Funding Initiative

Open Call
Series and Special Projects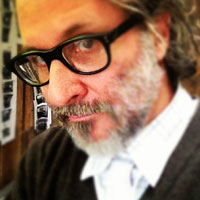 Producer/Director
Douglas Gayeton
Douglas Gayeton is a filmmaker, photographer, and writer. Since the early '90s he has created award-winning work at the boundaries of traditional and converging media for AOL, MSN, MTV, Napster, Electronic Arts, Vivendi, Ubisoft, National Geographic, and PBS. His most recent documentary aired on HBO. He is the author of SLOW: Life in a Tuscan Town,… Show more published by Welcome Books. The award-winning book features a preface by the founder of Slow Food, Carlo Petrini, and an introduction by Alice Waters. Douglas lectures frequently on art, technology, and sustainability. His photographs have been printed in Time and other magazines and are held in numerous museum and private collections around the world. Show less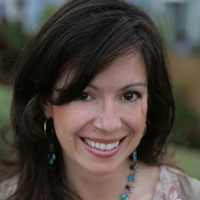 Co-Producer
Laura Howard-Gayeton
Laura Howard-Gayeton is the founder of Laloo's Goat Milk Ice Cream. She has a background as a seasoned commercials producer with over 20 years of industry experience. As a senior executive at The End, Palomar Pictures, Tool of America, and Slo Graffiti, she pioneered the art of multilayered narrative approaches to film and video for hundreds of commercial… Show more clients. Show less
We fund untold stories for public media.
Learn more about funding opportunities with ITVS.
The Film
The Lexicon of Sustainability is multiplatform project based on this simple premise: people can't be expected to live more sustainable lives if they don't know the most basic terms and principles that define sustainability. Filmmaker/photographer Douglas Gayeton and producer Laura Howard-Gayeton have crisscrossed the United States to learn this new language of sustainability from its foremost practitioners in food and farming.
From Alice Waters on edible schoolyards to Temple Grandin on the humane animal slaughter, and Farmer John on community-supported agriculture — nearly 200 leaders in food and farming have contributed to the Lexicon. Their insights serve as the centerpiece for a series of short films which educate and activate people to pay closer attention to how they eat, what they buy, and where their responsibility begins for creating a healthier, safer food system in America.
The first three shorts, The Story of an Egg, Local and Forage explore terms such as "cage free," "food miles," and "eating in season." In addition to the films, large format "information art" photo collages, national pop-up photography shows, a book, and social network are in development. The Lexicon of Sustainability shorts are a Rumplefarm production, funded and presented by ITVS and the Corporation for Public Broadcasting. The Story of an Egg: Can learning the meaning of a single term actually help change the food system? David Evans and Alexis think so. These poultry farmers explain the real story behind such terms as "cage free", "free range" and "pasture raised" so that consumers can make informed decisions when they go to their local supermarket.Forage: Our earliest descendants were hunter/gatherers who foraged for their food, were in tune with their surroundings, and ate with the seasons. After foraging was essentially replaced by agriculture, people became increasingly detached from where their food came from. Foraging offers people a way to reconnect with nature and shows that food is all around us.Local: As consumers take increased responsibility for what they eat, many choose to become "locavores", favoring foods grown or produced in their communities. By voting "local" with their pocketbooks, these consumers keep money in local economies and decrease their "food miles" and carbon footprint—of critical importance in confronting the challenge of climate change.
Topics