Limited Partnership
In 1975, Richard Adams and Tony Sullivan become one of the world's first legally married same-sex couples.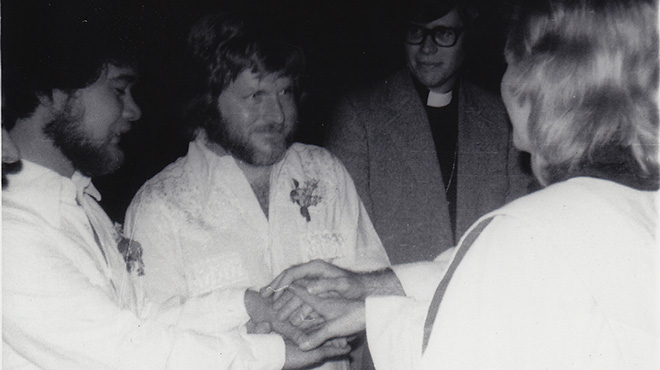 Series

Independent Lens

Premiere Date

June 15, 2015

Length

60 minutes

Funding Initiative

Open Call
Award
2014 Aspen Filmfest-Special Audience Recognition Award
Award
2014 International Documentary Association (IDA)-Humanitas Award
Nominated
2016 GLAAD Media Awards-Outstanding Documentary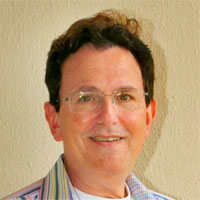 Producer/Director
Thomas G. Miller
Thomas G. Miller has worked on documentaries and in public television since 1994. He associate produced the Sundance award-winning film Licensed to Kill (POV, PBS), co-produced the feature documentary Code Black. and co-produced and edited both Fender Philosophers for PBS and Camp Out (Logo). He has edited the feature documentary films, Good Kurds, Bad Kurds… Show more (Slamdance, Independent Lens, PBS), Home of the Brave (Sundance) and Sex(Ed) the Movie. Miller produced and directed the award-winning feature documentary, One Bad Cat: The Reverend Albert Wagner Story (Ovation), and the feature documentary Limited Partnership (Independent Lens). Other credits include producing television films for Discovery, and WNET's series on disabilities, People in Motion. Miller has been on the board of the International Documentary Association since 2004 and is an Associate Professor of Cinema Practice at the USC School of Cinematic Arts. He is a member of the Academy of Television Arts & Sciences and the Writer's Guild of America, West. He is also a pediatrician and has served as medical consultant for Sesame Street and other film and television series. Miller graduated with a BS degree in zoology from The University of Michigan, an MD from the Medical University of Ohio and an MFA from the USC School of Cinematic Arts. Show less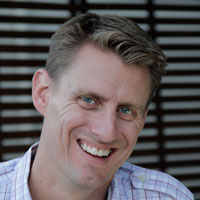 Producer
Kirk Marcolina
Kirk has worked in television and documentary filmmaking for nearly 20 years. Most recently he produced and directed The Life and Crimes of Doris Payne, a multi-award-winning documentary about an 80-year-old jewel thief that premiered at Hot Docs in 2013. He also produced and directed the feature documentary, Camp Out, (Logo) which tells the story of the… Show more first Bible Camp for gay teenagers. Marcolina's television work includes co-executive producing Boy Meets Boy (Bravo), Gay Weddings (Bravo), Switched (ABC Family), and That Yin Yang Thing (TLC). Marcolina also directed the Disney Channel documentary series Bug Juice, and has edited many reality-based and documentary series. Marcolina has taught Documentary Production at California State University, Long Beach and was a Trustee of the International Documentary Association. He received his MFA in Film and Video Production from the University of Southern California, and his BA in Communication from the University of Pennsylvania. Show less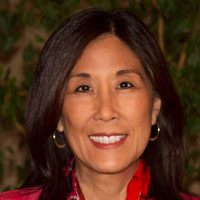 Co-Producer
Karen Hori
Karen Hori s a production executive with Langley Productions, the company behind the long-running documentary series COPS, where her responsibilities include developing new programming as well as overseeing operations for the company at large. She has served as Supervising Producer and/or Executive in Charge of Production on several non-fiction… Show more series including Vegas Strip,Inside American Jail,Video Justice and Anatomy of Crime. Prior to joining Langley, Karen was a producer for syndicated news magazine shows Personalities and Entertainment Daily Journal, and production manager for the feature documentary Marilyn: Something's Got to Give. She currently serves on the Board of Directors for the International Documentary Association. Show less
We fund untold stories for public media.
Learn more about funding opportunities with ITVS.
The Film
Decades before The Defense of Marriage Act and Proposition 8, one gay couple fell in love and took on the US government to fight for marriage and immigration equality.
Filipino American Richard Adams and Australian Tony Sullivan met in 1971 in Los Angeles and quickly fell in love. In April 1975, thanks to a courageous county clerk in Boulder, CO, they became one of the first same-sex couples in the world to be legally married. Richard immediately filed for a green card for Tony based on their marriage. But unlike most heterosexual married couples who easily file petitions and obtain green cards, Richard received a denial letter from the Immigration and Naturalization Service stating, "You have failed to establish that a bona fide marital relationship can exist between two faggots."
To prevent Tony's impending deportation, and outraged by the tone, tenor, and politics of this letter, the couple sued the U.S. government. This became the first federal lawsuit seeking equal treatment for a same-sex marriage in U.S. history. Over four decades of legal challenges, Richard and Tony figured out how to maintain their sense of humor, justice, and whenever possible, their privacy. This tenacious story of love, marriage, and immigration equality is as precedent-setting as it is little-known – until now.
Topics