A Lion in the House
Five children fight against cancer with the help of their families, nurses, and doctors over a span of six years.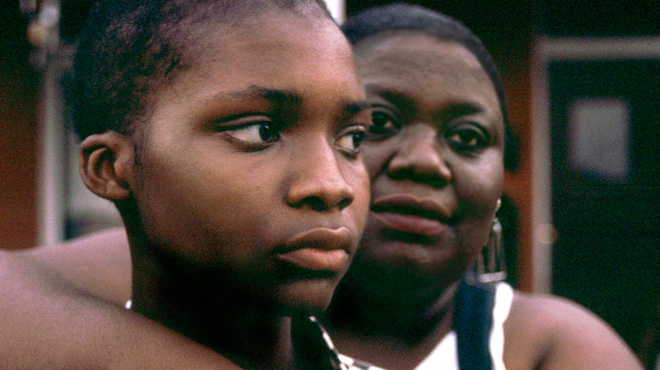 Series

Independent Lens

Premiere Date

June 21, 2006

Length

240 minutes

Funding Initiative

Series and Special Projects
Award
2006 Full Frame Documentary Film Festival-Special Jury Citation
Award
2006 Nashville Independent Film Festival-Best Documentary
Award
2006 BritDoc Film Festival-Grand Jury Prize, Runner Up
Award
2006 Cleveland International Film Festival-Special Jury Prize
Award
2006 Hot Docs Canadian International Documentary Festival-Audience Award - Best Documentary
Award
2007 Primetime Emmy Awards-Exceptional Merit in Nonfiction Filmmaking
Award
2008 Council On Foundations-Henry Hampton Award for Excellence in Film and Digital Media
Award
2008 Intercultural Cancer Council-Susan Matsuko Shinagawa LIVESTRONG Cancer Control Leadership Award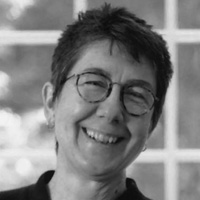 Producer
Julia Reichert
Julia Reichert is professor in the department of community health and professor of motion pictures in the theater arts department at Wright State University. She has twice been nominated for the Academy Award for Best Feature Documentary, for the films Seeing Red and Union Maids. All four of her feature documentaries have screened nationally on PBS and… Show more around the world on television. Reichert has, throughout her career, been dedicated to building the independent film community regionally and nationally. She co-founded New Day Films, a distribution co-operative for independent films, and The Film Fund, a foundation that supported the making of social issue media and led to the creation of the Independent Feature Project. Reichert's work has received funding from the National Endowment for the Humanities, The National Endowment for the Arts, The Ohio Arts Council, and The American Film Institute. She has also received Fulbright and Rockefeller Fellowships. Show less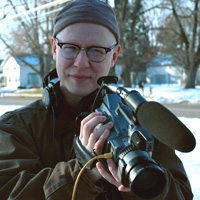 Producer
Steven Bognar
Steven Bognar is an independent filmmaker and media arts educator. His first film, Personal Belongings, premiered at the Sundance Film Festival and screened nationally on the PBS series P.O.V. It won numerous awards, including the Golden Gate Award at the San Francisco International Film Festival, Best First Film at the Ann Arbor Film Festival, and the… Show more Audience Award for Best Film at the Atlanta Film and Video Festival. His second film, Picture Day, won Best Documentary Short at the Florida Film Festival, screened at the Sundance Film Festival, in numerous film festivals and at the Guggenheim Museum. His third film, Gravel, also premiered at Sundance and screens regularly on the Sundance Channel. Bognar is former assistant professor of media arts at Antioch College and has worked for the last 15 years as a filmmaker-in-residence in schools throughout Ohio. Bognar's work has been funded by the National Endowment for the Arts, The Soros Documentary Fund, the Creative Capital Foundation, the Ohio Humanities Council, the Ohio Arts Council, and Culture Works. He is also a Rockefeller Fellow. Show less
We fund untold stories for public media.
Learn more about funding opportunities with ITVS.
The Film
A Lion in the House follows the stories of five exceptional children and their families as they battle pediatric cancer. From the trauma of diagnosis to the physical toll of treatment, this series documents the stresses that can tear a family apart as well as the courage of children facing the possibility of death with honesty, dignity, and humor. As the film compresses six years into one narrative, it puts viewers in the shoes of parents, physicians, nurses, siblings, grandparents, and social workers who struggle to defeat an indiscriminate and predatory disease.
This unprecedented portrait of pediatric cancer's life-altering effects introduces 7-year-old Alex, a bundle of energy with dark eyes and curls; and Tim, a mercurial, quick-witted 16-year-old with a thousand-watt smile. Justin is amiable and stalwart at 19, despite 10 years of fighting the disease. Jen is a serious, quiet 6-year-old and Al is a quicksilver, wry 11-year-old.
Each child has a unique experience in confronting the disease and the treatment, but each embarks on a journey that is bewildering, terrifying, nearly unbearable, and certainly quite unlike anything most people associate with a normal childhood. The families of the children join them on their harrowing odyssey, and regardless of outcome, no one involved will ever be the same again.
Topics