Love Free or Die
Faith, love, marriage, homosexuality, and the Episcopal Church collide in the first openly gay Bishop Gene Robinson of New Hampshire.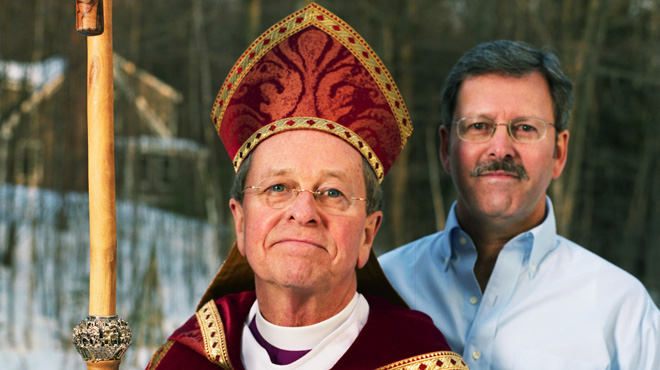 Series

Independent Lens

Premiere Date

October 29, 2012

Length

60 minutes

Funding Initiative

Open Call
Series and Special Projects
Award
2012 Sundance Film Festival-Special Jury Award (Documentary)
Award
2012 RiverRun Int'l Film Festival-Human Rights Award
Award
2012 Connecticut Gay & Lesbian Film Festival-Audience Award for Best Documentary
Award
2012 Philadelphia Q Fest-Best Documentary Award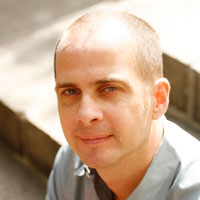 Director
Macky
Alston
Macky Alston's award-winning documentary films include The Killer Within, which premiered at the Toronto International Film Festival in 2006 and aired on the Discovery Channel in 2007; Questioning Faith, which premiered at the Full Frame Film Festival and the Hot Docs International Film Festival and aired on HBO/Cinemax in 2002; and Family Name, which… Show more premiered at the 1997 Sundance Film Festival and aired on P.O.V. in 1998. Alston's awards include the Sundance Film Festival Freedom of Expression Award and the Gotham Open Palm Award. He has appeared on The Oprah Winfrey Show and The Today Show as well as in The New York Times. Alston is director of Auburn Media, a division of the Center for Multifaith Education at Auburn Theological Seminary, which is dedicated to informed, engaging coverage of religion in the media. Show less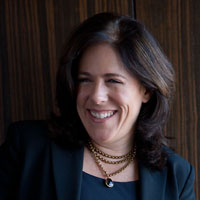 Producer
Sandra
Itkoff
Sandra Itkoff is a producer of award-winning documentaries and children's programming. In 2009, her European Film Award-nominated documentary film Defamation, directed by Yoav Shamir, explored the complicated relationship between Jews and anti-Semitism and won critical acclaim worldwide. The same year, her film Off and Running, directed by… Show more Nicole Opper, aired on PBS. The documentary traced the coming of age of a young African America woman raised by a Jewish lesbian couple and was nominated for an Emmy Award. Ms. Itkoff's feature documentary film The Killer Within, directed by Macky Alston, premiered at the 2006 Toronto International Film Festival and aired on the Discovery Times network the following year. Her 2004 film Ladies as Gentlemen: Drag Kings on Tour, premiered on the Discovery Channel and won Best Documentary/Audience Awards at Outfest Los Angeles, the San Francisco Gay and Lesbian Film Festival, and the Toronto Gay and Lesbian Film Festival. She was the executive producer of The Twentieth Century Project, a six-film series that aired on the Showtime network 2000. The project brought together directors Norman Jewison (Moonstruck, In the Heat of the Night), Barry Levinson (Diner, Rain Man), Garry Marshall (Pretty Woman), Gregory Nava (El Norte), Robert Townsend (Hollywood Shuffle), and Robert Zemekis (Forrest Gump), to explore in documentary form topics they felt were representative of the 20th century. Ms. Itkoff won the prestigious DuPont Columbia Award for her four-part PBS documentary series Cadillac Desert (1997), which focused on the epic political and environmental struggle for water in the modern American West. In addition to her documentary work, Ms. Itkoff produced the animated children's series Grossology: The Science of Really Gross Things for Nelvana and Discovery Kids. Show less
We fund untold stories for public media.
Learn more about funding opportunities with ITVS.
The Film
Love Free or Die is about a man whose two defining passions much of the world cannot reconcile: his love for God and for his partner Mark. It is about church and state, love and marriage, faith and identity — and one man's struggle to dispel the notion that God's love has limits.
Gene Robinson was the first openly gay person to be elected bishop in the high church traditions of Christendom. Bishop Robinson's elevation in the sleepy New Hampshire diocese in 2003 ignited a worldwide firestorm in the Anglican Communion, one that has become so heated that there is still a chance of a schism. One year after being muzzled by the Archbishop of Canterbury, he finds himself speaking from the steps of the Lincoln Memorial at Barack Obama's Inauguration. Gene Robinson confronts those who use religion as an instrument of oppression, and claims a place in the church and society, not just for LGBT people, but for everyone.
The Anglican Communion, a global church body of 80 million, is led by approximately 800 bishops. According to church history, Gene Robinson, the Bishop of New Hampshire, is the only openly gay bishop ever to be consecrated since the time of Christ. The Anglican Communion, like the Catholic Church from which it emerged, believes that its bishops are the direct spiritual descendants of the twelve disciples of Christ. In 2003, the Episcopal Church in America, an arm of the Anglican Communion, made history when it installed Gene Robinson as Bishop. Gene wore a bulletproof vest to his installation and, every day since, the local police have driven by his rural New Hampshire home to provide him and his loved ones protection in the face of a steady stream of death threats.
There is an unofficial church history of bishops, popes, priests and monks living one kind of life for the history book and another off the record. It is an open secret that in the Anglican Communion today Gene Robinson is not the only gay bishop – not by a long shot. What does it signify that the Church can flourish knowing that it is rife with deception, but threatens to shatter when it affirms one man who chooses to be honest about who he is and who he loves?
Love Free or Die follows the Anglican Communion in arguably its most historic chapter since Henry VIII broke from the Roman Catholic Church for the right to divorce in 1538. From Gene's civil union in New Hampshire, to the once-a-decade global bishops' gathering in Canterbury, to the current fracture within the Church that's inching toward total schism, to the biennial gathering of the Episcopal Church in America, watch the inner workings of this global moment of change from Robinson's perspective.
Topics