Love Inventory
Enlisting his four siblings for help, a man looks for a missing person from their past and uncovers a secret that changes their family forever.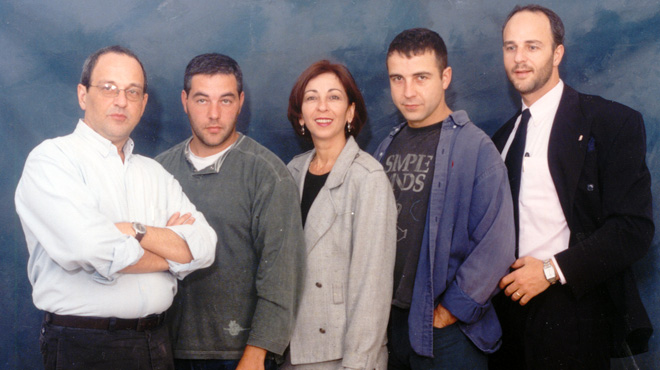 Series

Independent Lens, Global Voices

Premiere Date

April 13, 2004

Length

90 minutes
Director
David Fisher
David Fisher has been writing, producing, and directing documentaries for Israeli television since 1989. The films he creates are based on meticulous research and are motivated by the quest for social justice. Love Inventory is Fisher's first autobiographical film, although all of his work reveals his own involved and personal attitude. In 1999,… Show more Fisher was appointed the director of the New Documentary Foundation for TV and Cinema in Israel. His past films include Little Big Sister (1998), an intimate profile of a Swedish writer; A Shepherd's Affair (1997), about Jewish and Druze cattle growers on the Golan Heights; and Buried Alive (1996), in which an abandoned woman seeks her husband who disappeared 20 years earlier. Show less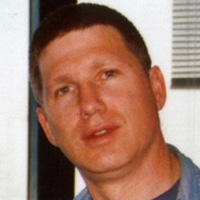 Producer
Yahaly Gat
Yahaly Gat is a producer, writer, and director of feature and television documentaries. He studied and graduated at Tel Aviv University in 1984 as BFA of Film & TV studies. Since then he has been extensively involved in the Israeli TV and film industry. During the 1980s he was production manager of Israeli feature films. He worked in audio-visual for the… Show more Museum of the Diaspora in Tel Aviv as a producer-director of documentaries on Jewish themes. He helped create Israeli Community TV — an initiative using the TV medium as platform for diverse, non-professional sectors such as teachers, pensioners, and school children. Gat founded Muse productions in 1997 with his partner David Fisher (called then Fisher-Gat productions). The two focused on producing high profile documentaries for the Israeli TV and abroad. In 2000, When David left to run the New Israeli Documentary Fund, Yahaly continued to produce documentaries, including Love Inventory, Blood Revenge and Body Exposures, Men on Wheels, Living in Boxes, A Treasure in Auschwitz (as producer and director), As a Great River Flows, and Good Morning Israel. He is currently a member of the Producers Union & a board member of the Documentary Filmmakers Forum, Israel. Show less
We fund untold stories for public media.
Learn more about funding opportunities with ITVS.
The Film
After the loss of his parents, filmmaker David Fisher feared that his tightly knit family was growing apart. Born and raised in Israel, the Fisher siblings — three brothers, one sister — were grappling with common concerns of families everywhere: divorce, child-raising, job pressures, emotional problems. Bittersweet, honest, and touchingly funny, Love Inventory chronicles Fisher's attempt to solve a personal mystery — uniting his troubled family in the process.
As Fisher and his siblings sift through family papers after the death of their father, a long-buried secret rises to the surface. For years, their mother had mentioned that her first children had been twins, a boy and a girl, but that the girl had disappeared shortly after birth. The Fishers knew they had an older brother who had died after only a few months, but were uncertain what to make of the stories about the missing twin. Did she die in infancy as well, and if so, where was she buried? Or could she even still be alive, unknowingly living in the same city? What would she look like — and what happened to her?
Fisher enlists the help of his siblings in solving this mystery, hoping to help heal his family as well as bring it closer together. Trekking through graveyards, fighting against time and bureaucracy, and poring over decaying volumes of death records and hospital archives, the Fishers slowly begin unlock and unravel the past, looking back half a century to Israel's own difficult birth. By galvanizing his siblings in a search for truth, Fisher uncovers a family fighting for its own existence in this highly unique and intimate personal documentary.
Topics