Maid in America
Meet three undocumented workers who toil as cooks, housekeepers, and even surrogate mothers as they attempt to pursue their American dreams.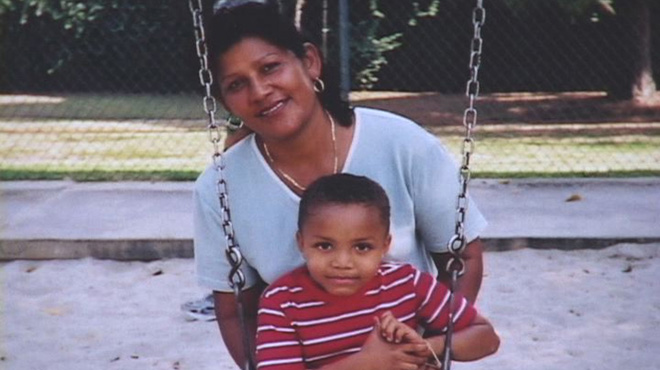 Series

Independent Lens, True Stories, Global Voices

Premiere Date

November 29, 2005

Length

60 minutes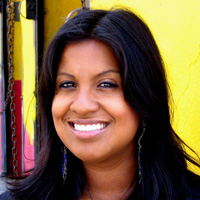 Director
Anayansi
Prado
Born in Panama, Anayansi Prado earned a B.A. in broadcasting and film from Boston University. In 1998, Prado moved to Los Angeles where she founded Impacto Films, a production company geared toward the production of documentaries with a social impact.

A recipient of two John D. and Catherine T. MacArthur Foundation grants, Prado directed Maid in America, Paraiso for Sale and was the co-director and co-producer of a documentary on the Immigrant Workers Freedom Ride, a cross-country trip designed to bring awareness and change to the working conditions of immigrants in the United States.
We fund untold stories for public media.
Learn more about funding opportunities with ITVS.
The Film
Housekeeper. Nanny. Maid. Surrogate mother. Such are the many roles of las domésticas— undocumented workers who came to America in search of a better life and found themselves scrubbing toilets and setting tables, working long hours for little pay in private homes.
Most have no health insurance, no driver license, no pension and no recourse when it comes to employment injustices. They cook meals they could never afford, clean houses they could only dream of owning and care for strangers' children when their own children are thousands of miles away. Deportation is a constant fear. And still they come to the United States by the thousands in hopes of a better life for themselves and their families.
Maid in America is an intimate, eye-opening look at the lives of las domésticas, as seen through the eyes of Eva, Telma, and Judith: three Latina immigrants, each with a very different story, who work as nannies and housekeepers in Los Angeles. Filmmakers Anayansi Prado and Kevin Leadingham followed their subjects for several years, and their cameras caught some of the most intimate moments of these women's lives, both on and off the job.
According to the Pew Hispanic Center, there are more than 10 million undocumented workers fighting for the same pool of low-paying jobs in the United States, and more than 100,000 of them are deported to Mexico and Central America every year. In November 2005, the Los Angeles Times estimated that Southern California alone is home to more than 62,000 Latinas working as nannies. It's a hard life, but often better than the one they left behind.
The challenges faced by these women are as diverse as their stories. Maid in America is the story of the American dream as seen from the perspectives of three women, all looking longingly through the glass…at the same time they're cleaning it.
Topics