Mai's America
When a student leaves cHanoi for an exchange program in Mississippi, her ideas about freedom, America, Vietnam, and herself are thrown into question.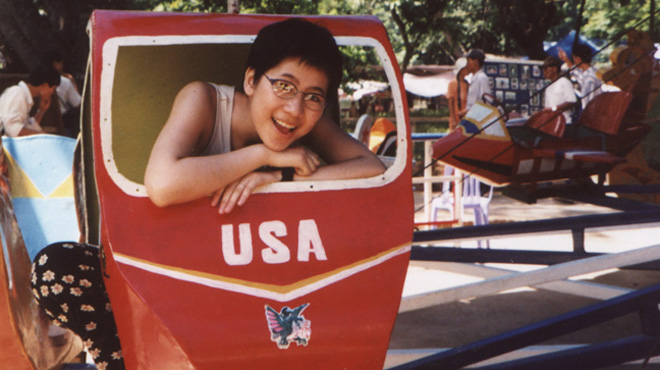 Series

POV, Global Voices

Premiere Date

August 6, 2002

Length

90 minutes

Funding Initiative

Open Call
Award
2002 South by Southwest Film Festival (SXSW)-Audience Award
Award
2002 SFFilm Festival-Certificate of Merit, Biography
Award
2002 Northampton Film Festival-Best Documentary
Award
2002 Memphis Independent Film Festival-Best Documentary
Award
2002 International Documentary Association (IDA)-Distinguished Achievement Award
Award
2003 International Documentary Association (IDA)-Distinguished Documentary Achievement Awards, Feature Competition
Producer
Marlo
Poras
Marlo Poras began her film career as an apprentice to Thelma Schoonmaker at Martin Scorcese's Cappa productions and worked in the editing room on independent features. Later, she was living in Vietnam, producing HIV/AIDS education films when she was inspired to make Mai's America, her first film. Mai's America aired on P.O.V. to much critical acclaim,… Show more winning numerous awards, including Best Feature Documentary from the IDA. Marlo's next film, Run Granny Run, traveled to dozens of festivals and aired on HBO. Marlo is the recipient of a Guggenheim Fellowship. Show less
We fund untold stories for public media.
Learn more about funding opportunities with ITVS.
The Film
A spunky Vietnamese teenager named Mai gets the chance of a lifetime — to study in the United States. Expecting Hollywood, she instead lands in rural Mississippi, a crazy quilt of self-proclaimed rednecks, cliquish teenagers, South Vietnamese exiles, and transvestite soulmates. As she tries to fit in and to make ends meet, Mai discovers that America is both less and far more than she bargained for. From cosmopolitan Hanoi to the heart of the Deep South, Mai's unforgettable journey offers an outsider's glimpse inside America.
Topics