Morning Sun
A generation that came of age during China's Cultural Revolution (1966 to 1976) explores the implications of the violent and dramatic era.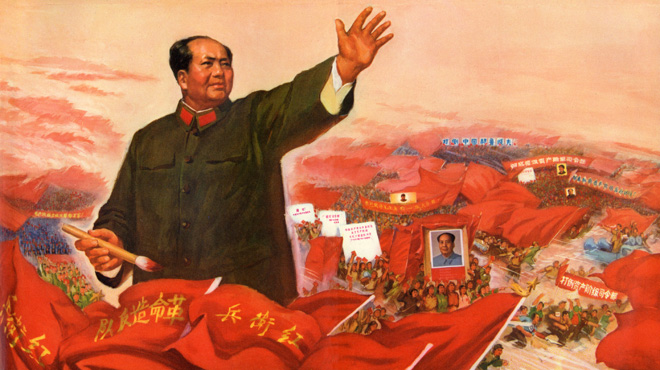 Series

Global Voices

Premiere Date

May 1, 2005

Length

120 minutes

Funding Initiative

Series and Special Projects
Producer
Richard
Gordon
Richard Gordon has been involved with numerous projects in China as director of photography or producer. His credits include work for National Geographic, the National Film Board of Canada, NOVA, the independent feature documentary Distant Harmony: Pavarotti in China, and the PBS series China in Revolution. For his previous work, he was awarded a… Show more Guggenheim Fellowship in 1986 and a Rockefeller Intercultural Film/Video Fellowship in 1988. Show less
Producer
Carma
Hinton
Carma Hinton was born in China to American parents and was raised and educated there until 1971; Chinese is her first language and culture. She is a scholar as well as a filmmaker. She received a BA from the University of Pennsylvania in 1976, and a Ph.D. in art history from Harvard University. She is a Clarence J. Robinson Professor of Visual Culture and… Show more Chinese Studies at George Mason University, and has also taught courses in Chinese language, history, and culture at Swarthmore, Middlebury, Wellesley, and Northeastern. For her work in film, she was awarded a Rockefeller Intercultural Film/Video Fellowship in 1988. Show less
We fund untold stories for public media.
Learn more about funding opportunities with ITVS.
The Film
Few events of the 20th century have dramatically engulfed so large a proportion of humanity as China's Cultural Revolution (1966-1976). Amidst widespread violence and disorder, an estimated half-million Chinese died. Morning Sun provides a multi-perspective view of this tumultuous period as seen through the eyes of members of the generation that was born around the time of the founding of the People's Republic of China in 1949, and that came of age in the 1960s. Others join them in creating in the film's conversation about the period and the psycho-emotional topography of high-Maoist China, as well as the enduring legacy of that period.
Morning Sun is not a comprehensive or chronological history of the Cultural Revolution as such; nor is it a study of elite politics or of student factionalism. The film is, rather, a psychological history. It is also an exploration of the cultures and convictions, as well as the historical events, that created the impetus, language, style, and content of the period — the films and plays, the music and ideas, the rhetoric and ideologies, the education and the aspirations, the frustrations and fantasies, as well as the realities and ardor — of a new revolution that strove to redefine the very idea of revolution.
Topics