Muskrat Lovely
A close-knit Chesapeake Bay community and its annual National Outdoor Show sees the events leading up to the 50th crowning of Miss Outdoors.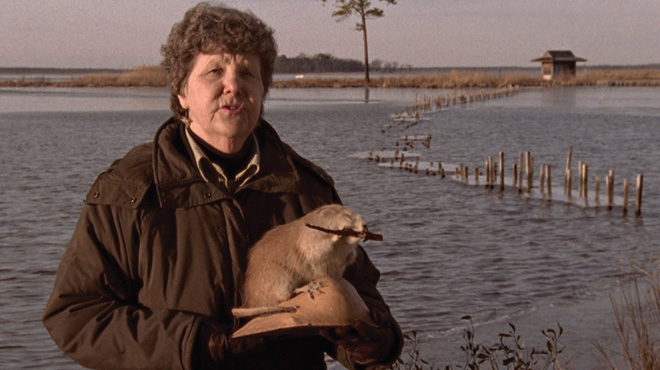 Series

Independent Lens

Premiere Date

October 31, 2006

Length

60 minutes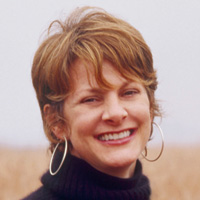 Producer/Director
Amy
Nicholson
Amy Nicholson is a native of Baltimore, Maryland. Currently living in New York City, she has worked as an advertising art director "since birth." While she has created award-winning commercials for every imaginable type of product, she shot her first documentary in 2002, a short about the New York School of Dog Grooming titled Beauty School. It was… Show more selected for numerous international film festivals including Hot Docs, The Woodstock Film Festival and Edinburgh International as well as the PBS program The Short List.Muskrat Lovely, Nicholson's first feature-length project, premiered at The Hamptons International Film festival and has also screened at the Austin and Florida film festivals. Nicholson is currently working on a photography book, and has begun production on her next film: a very serious piece involving plastic reindeer. Show less
We fund untold stories for public media.
Learn more about funding opportunities with ITVS.
The Film
Every year in a close-knit Chesapeake Bay community, the world's fastest muskrat skinners face off in a truly cutthroat competition at the National Outdoor Show. One lucky young lady gets to be their queen. A celebration of hunting, fishing, trapping, goose calling, log sawing, and most important of all, muskrat skinning, the Outdoor Show and its accompanying beauty pageant are the highlight of the year's cultural activities in the town of Golden Hill, Maryland.

Muskrat Lovely follows eight beauty contestants in the weeks leading to the 50th crowning of Miss Outdoors in an attempt to answer how a beauty pageant and a muskrat skinning contest came to co-exist.

Each girl reveals what she thinks makes her feel most glamorous: tanning, horseback riding, even sleeping. The audience also gets to watch the girls practice the opening number of the pageant, get tips on walking the runway, and discuss the pros and cons of falsies in behind-the-scenes locker room drama.

A brief history of the Outdoor Show and the importance of muskrats to the Dorchester County area are woven into the pageant story, along with instructions on how to trap, skin, and cook a muskrat.

More than just a story about a small town beauty pageant at a muskrat skinning competition, this ironic and tender look at an Eastern shore community captures both the feminine glamour of the beauty pageant and highlights of the fast-paced local sporting tradition. Perhaps unexpectedly, both events unfold on the same stage, in a town where men still make their living off the water and opportunities for glamour are few.
Topics