Na Kamalei: The Men of Hula
Robert Cazimero and the only all-male hula school in Hawaii celebrate their 30th anniversary and prepare for the world's largest hula festival.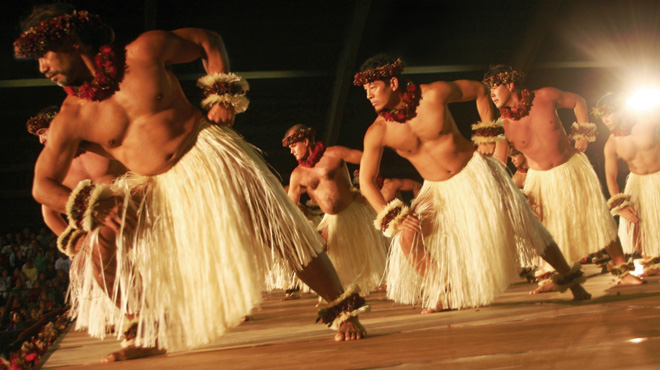 Series

Independent Lens

Premiere Date

May 6, 2008

Length

60 minutes

Funding Initiative

Series and Special Projects
Diversity Development Fund
Award
2007 San Francisco International Asian American Film Festival-Comcast Audience Award, Documentary Feature
Award
2007 Hawai'i International Film Festival -Hawai'i Filmmaker Award
Award
2007 Hawai'i International Film Festival -Audience Award
Award
2007 Los Angeles Asian American Film Festival-Special Jury Award for Non-Fiction Feature
Award
2007 New York International Asian American Film Festival-Emerging Director in Documentary Feature
Award
2007 San Diego Asian Film Festival -Best Documentary
Award
2008 Independent Lens -Audience Award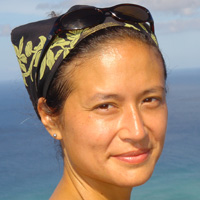 Producer/Director
Lisette Marie Flanary
Lisette Marie Flanary's credits include producing the 35mm short Homeland in El Salvador, which received a Student Academy Award, and writing and directing her own short film, Kill Kimono, which toured in Asian American film festivals around the country. Flanary, whose mother is from Hawai'i, and who spent many summers on the islands while growing up, is… Show more a hula dancer and board member for the Hawai'i Cultural Foundation in New York City. After receiving her BFA in film and television from New York University in 1995, she co-founded bluestocking films, inc. She earned her masters degree in creative writing at New York's New School in 2000 and also teaches screenwriting. Show less
We fund untold stories for public media.
Learn more about funding opportunities with ITVS.
The Film
From tourist kitsch to old Hollywood movies, many people are familiar with romanticized images of women dancing the hula in Hawaii. While few are aware of the sacred traditions of the dance, the role of male hula dancers has long been overshadowed by Western concepts of gender and sexuality. From ancient times, when men learned the dance along with the martial arts of battle, to the suppression of the dance under missionary ban, the hula survived underground for many years until the cultural renaissance of the 1970s.
In 1975, at the height this revival, master hula teacher Maiki Aiu Lake asked her student, legendary entertainer Robert Cazimero, to open a school for only male dancers. With six young high school students, Robert Cazimero founded Halau Na Kamalei, and it suddenly became "hot" for men to dance hula again. Celebrating the halau's (school's) 30th anniversary, Na Kamalei: The Men of Hula tells a story of Hawaiian pride and examines male roles in Hawaiian culture, both past and present.
Blending dance and culture with the personal stories of the men, the film follows the dancers — who range in age from 18 to 55 years old — as they return to the largest hula competition in the world. Often called the "Superbowl of Hula," the stakes are high at the Merrie Monarch Hula Festival.
Na Kamalei: The Men of Hula highlights the men's ageless joy of dancing to reveal a renaissance that is not fading, but continuing the proud legacy of men performing the art of hula.
Topics