Nine to Ninety
Three generations of an Italian American family come together as they realize that sometimes the best way to say "I love you" is to say "goodbye."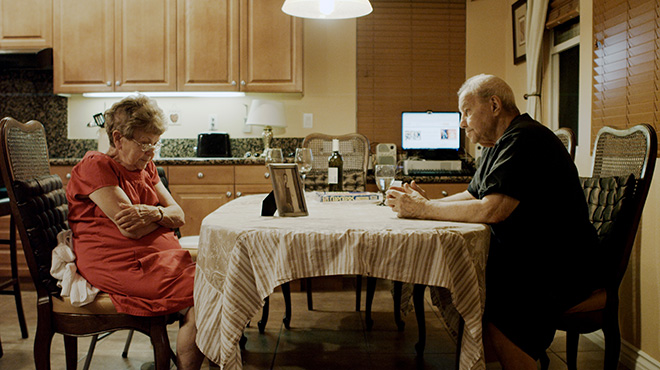 Premiere Date

January 4, 2016

Length

30 minutes

Funding Initiative

Open Call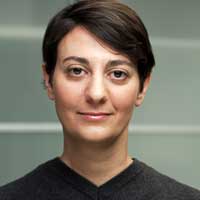 Producer
Juli Vizza
Juli Vizza is an award-winning producer and editor. She won an Emmy Award for editing the 2002 Winter Olympics at NBC, and has since been working as a producer for nonfiction and fiction film, television, commercials, and music videos. Vizza has produced films that premiered at the Sundance, Berlin, and TriBeCa film festivals, and aired on Showtime and… Show more PBS. At Sony Pictures Entertainment, she worked on publicity campaigns for The DaVinci Code for the U.S. and international markets, as well as the 2006 Cannes Film Festival, and other films including Stranger Than Fiction, Quantum of Solace and Angels & Demons. Vizza is co-producing and editing the feature length documentary for PBS, Xmas Without China. Show less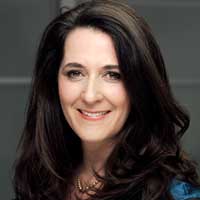 Director
Alicia Dwyer
Alicia Dwyer directed Xmas Without China, a documentary for PBS following a Chinese immigrant who challenged an American family to celebrate Christmas with no Chinese products. In spring of 2012, the film Bully, for which Dwyer directed key material with the main character, appeared in theaters nationwide, distributed by The Weinstein Company. Dwyer… Show more was a director on The Calling, a four-hour PBS series that was a flagship of the 2010 Independent Lens season. She was associate producer of the 2004 Emmy Award-nominated HBO series Pandemic: Facing AIDS, and of the 2001 Academy Award-winning feature documentary Into the Arms of Strangers. Dwyer helped start Veracity Productions, an independent production company making cinema and media content for PBS, The Jim Henson Company, The New York Times Magazine Online, Oprah.com, The California Endowment, and a variety of nonprofit organizations. Dwyer studied German and politics at Princeton, and received her MFA in film production from USC. Show less
Co-producer
Michael Dwyer
Working as a producer-cinematographer at Veracity Productions in Los Angeles, Michael Dwyer bridges the divide between documentary and fiction filmmaking. Dwyer's recent narrative credits include the 3D short, Memory Erasers, shot in Japan and directed by Ken Ochiai (Tiger Mask), the upcoming mystery-comedy feature The Sound & The Shadow, and… Show more Intersect, starring Troian Bellisario, of Pretty Little Liars. On the documentary side, Dwyer's work as a producer-cinematographer can be seen in Lee Hirsch's Bully, and Xmas Without China. As a commWorking as a producer-cinematographer at Veracity Productions in Los Angeles, Michael Dwyer bridges the divide between documentary and fiction filmmaking. Dwyer's recent narrative credits include the 3D short, Memory Erasers, shot in Japan and directed by Ken Ochiai (Tiger Mask), the mystery-comedy feature The Sound & The Shadow, and Intersect, starring Troian Bellisario, of Pretty Little Liars. On the documentary side, Dwyer's work as a producer-cinematographer can be seen in Lee Hirsch's Bully, and Xmas Without China. As a commercial cinematographer, Dwyer has worked on campaigns for Adidas, Facebook, and The Salvation Army, as well as the "Shellphone" spots for Royal Caribbean, which aired during the 2012 Superbowl. Notable past work includes filming Nobel Laureate Desmond Tutu in the Solomon Islands, the video component to Digital Darkroom, the 2010 Independent Lens four-hour series on religion in America (The Calling), the Fonzworth Bentley 2008 BET Spotlight Video of the Year, Everybody (featuring Kanye West and André 3000), and Local Voices for Obama— a series of award-winning ads that aired in swing states leading up to the presidential election. With experience shooting everywhere from Gaza to Iowa to Kyrgyzstan, Dwyer brings a global perspective to his company and its projects. Dwyer lives in Los Angeles and is a graduate of the USC School of Cinematic Arts. Show less
We fund untold stories for public media.
Learn more about funding opportunities with ITVS.
The Film
Every morning after taking a long list of medications, 89-year-old Phyllis Sabatini does her calisthenics and goes on a long walk around the Palm Desert neighborhood where she lives with her husband, daughter, and granddaughter. "Grandmom" may only be 4' 7,'' but she still stands tall as the head of a close-knit Italian American family struggling to come to terms with the declining health of their aging parents. Phyllis is facing her last chapter with courage and determination, but her 90-year-old husband Joe seems to have given up; he's detached and prefers to sleep most of the day.
Phyllis loves her family – she especially relishes the time she spends with her granddaughter, Jacqueline – but she sees how much strain taking care of her and Joe is putting on their family. As she watches her daughter struggle to care for everyone from nine to ninety, Phyllis makes a radical decision to move into assisted living. Phyllis realizes that leaving home is difficult at any age, but she learns that sometimes, the best way to say 'I love you' is to say 'goodbye'.
Topics