Oil & Water
When two boys experience a toxic disaster, one fights for the survival of his tribe while the other attempts to revolutionize an industry.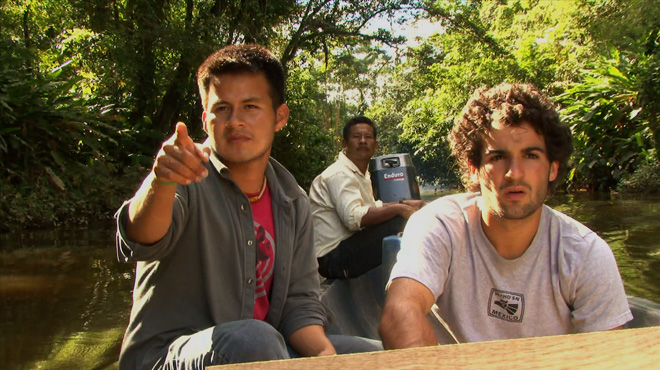 Series

Global Voices

Premiere Date

September 21, 2014

Length

60 minutes

Funding Initiative

Open Call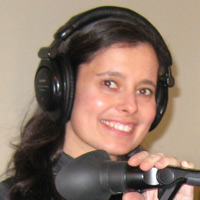 Producer/Director
Laurel Spellman
Smith
Laurel Spellman Smith is a two-time regional Emmy Award-winning producer of national and local programs for PBS, including The NewsHour with Jim Lehrer and the documentary Faith & Fear: The Children of Krishna. She became an independent producer in 2003, and in addition to Oil & Water she co-directed and produced the women's health documentary Busting Out,… Show more which aired on Showtime, and the Iraq War documentary The Corporal's Diary, seen on PBS stations, Al Jazeera English, and Link TV. She is also an annual juror for the News and Documentary Emmy Awards. Laurel grew up in Los Angeles and Kauai before making a home in Seattle with her husband and cat. She graduated from The Evergreen State College, where she studied film and cultural anthropology, pursuing her interest in the latter by traveling to over 100 countries. Show less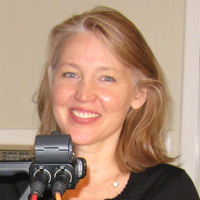 Producer/Director
Francine
Strickwerda
Francine Strickwerda is an award-winning director, writer, and producer of documentary films and websites. She co-directed the feature film Oil & Water for PBS and the women's health documentary Busting Out, which aired on Showtime. In addition to working on local and national shows at Seattle's KCTS Public Television, she produced and executive… Show more edited national PBS websites including Don't Buy It, Videogame Revolution, and Exploring Space, and was a senior producer at HealthTalk.com. She currently runs Hullabaloo, a Seattle video production company with her husband, and has created videos for clients including the United Nations, Fortune 500 companies, and the Seattle Fire Department. Strickwerda began her career as a reporter for newspapers in Washington and Idaho. She studied journalism at the Edward R. Murrow College of Communication at Washington State University. Show less
We fund untold stories for public media.
Learn more about funding opportunities with ITVS.
The Film
Shot over six years, Oil & Water is the true story of two boys coming of age in the middle of one of the world's worst toxic disasters. Hugo fights for the survival of his Amazonian tribe, while David attempts to revolutionize the oil industry.

When Hugo Lucitante was 10 years old, the Cofan tribe of Ecuador made a desperate decision. Fearing extinction, they sent Hugo to be educated in the U.S., in hopes that he would return to lead them into a better future. A decade later, Hugo returns to the Ecuadorian Amazon to meet his destiny, armed only with a high school diploma.

David Poritz was just a sixth grader when he learned of the oil disaster in Hugo's homeland. With the blessing of his mother, David started a humanitarian aid project that led him away from his home in Amherst, Massachusetts to spend much of his youth in the Amazon.

The two teenagers meet by chance during a shared canoe ride, and then again to tour Hugo's ancestral lands where 18 billion gallons of oil waste was dumped, leading to unexplainable rashes, childhood deformities, and ballooning cancer rates.

While still a college student, David launches the world's first international company to certify oil as "fair-trade," meaning that it is drilled in a safer way. David's approach could be a game changer for the oil industry. Meanwhile, Hugo struggles with culture shock, the demands of learning to be a Cofan tribal leader, and also becoming a husband. Financial pressures cause him to shoulder two minimum wage jobs, even as oil prospectors push deeper into the rainforest.

Will Hugo become the leader his tribe so desperately needs? Will David clean up one of the world's dirtiest industries? Oil & Water follows the twists and turning points in their lives to bring a powerful conclusion to the story.
Topics