On a Knife Edge
A Lakota teenager on South Dakota's Pine Ridge Indian Reservation leads his generation's fight for social justice.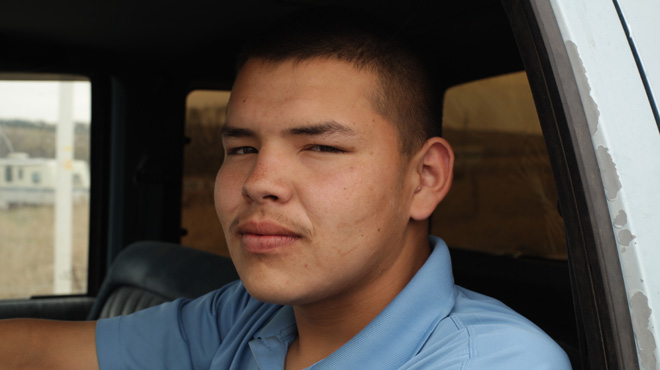 Series

America ReFramed

Premiere Date

November 7, 2017

Length

60 minutes

Funding Initiative

Open Call
Award
2017 Portland Film Festival: The Storytellers' Festival & Conference-Grand Jury Awards - Feature Documentary
Award
2017 Tulsa American Film Festival-Best Documentary Director
Award
2017 Impugning Impunity: Abraham Lincoln Brigade Archives Film Festival-Harry Randall Prize for Best Feature Documentary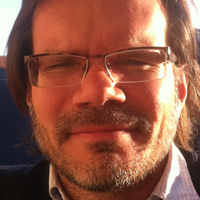 Director
Jeremy
Williams
Jeremy Williams is an award-winning producer/director (BAFTA, One World Media Award) who has worked in broadcast television for twenty years. Williams has produced and directed across a wide range from news and current affairs, observational documentaries and history, to factual entertainment and short drama. Williams has been visiting Pine Ridge… Show more for over a decade and On a Knife Edge is his second film there. Previously he produced BBC Storyville's Ghosts of the 7th Cavalry filmed on the Pine Ridge and the Rosebud Reservation, both in South Dakota. Show less
Producer
Eli
Cane
Eli Cane runs Normal Life Pictures, a New York-based production company. He produced The Market Maker for WNET/Wide Angle in 2009, which aired nationally on PBS and was selected for the Good Pitch at Silverdocs. He recently produced a feature-length documentary for the Why Poverty? series entitled Land Rush, about agricultural land grabs in Mali and the… Show more future of food sovereignty. The film screened in both the UK Parliament and the US Capitol Building. The Why Poverty? series was a co-production between ITVS and the BBC and over a dozen other broadcasters, and when it aired in December 2012 it was seen by over 800 million viewers worldwide. The film won a Peabody Award in 2013. Prior to working in documentary film, Eli worked for seven years as senior production manager at Nonesuch Records. He maintains close ties to the music industry, and has collaborated on dozens of projects with Nonesuch Records, Sony Masterworks, Carnegie Hall, Lincoln Center, and the Red Hot Organization to create short films about music and musicians. In addition, he regularly produces episodes of the PBS show Live from the Artist's Den. Show less
We fund untold stories for public media.
Learn more about funding opportunities with ITVS.
The Film
On a Knife Edge is a coming-of-age story of George Dull Knife, a Lakota teenager growing up on the Pine Ridge Reservation in South Dakota. George is being raised by his single father, Guy Dull Knife, Jr. – a veteran of both Vietnam and the Occupation of Wounded Knee – and is inspired by his family legacy of survivors and leaders to help shape his own generation's fight for social justice.
Each generation of Dull Knifes has produced its heroes, including Chief Dull Knife himself, who escaped forced relocation in 1878 by successfully leading a band of his people across 600 miles of plains in the dead of winter in a now-legendary flight to freedom. On a Knife Edge follows the contemporary chapter of the remarkable Dull Knife story and follows George as he becomes politicized and embraces his heritage. Abandoned by his mother, but guided by his father, George overcomes difficulties at school, and emerges as a promising young leader in the local American Indian Movement, fashioning himself in the warrior mold of his legendary ancestors.
His growing political awareness leads him on a collision course with the police and the reservation's tribal council. But as he matures, George discovers that the responsibilities of manhood are more complex than simply confronting authority and he is forced to balance duty to his people with that of his immediate family. Filmed over four years, the documentary follows George's evolving sense of self, as his growing role of leadership in his family and community forces him to define the concepts of warrior, tradition, and duty in new ways.
Topics