Open Outcry
Commodities traders' work may soon vanish into the vapor of internet finance.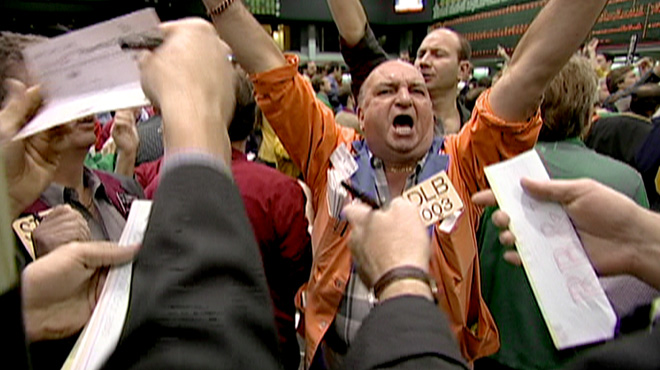 Premiere Date

November 1, 2001

Length

60 minutes

Funding Initiative

Series and Special Projects
We fund untold stories for public media.
Learn more about funding opportunities with ITVS.
The Film
In the securities markets, virtually everything is now automated as we increasingly trade online. But the legendary, hyper-charged sense of danger and controlled chaos of the trading pits survive at the Chicago Mercantile Exchange. There, traders still scream "buy" and "sell" orders in a frenzied system known as "open outcry." This documentary captures the language and atmosphere of what may be the last gasp of a centuries-old ritual.
Topics