Our Disappeared/Nuestros Desaparecidos
They dreamed of a revolution that would transform Argentina. But what happened to this hopeful generation who suddenly "disappeared"?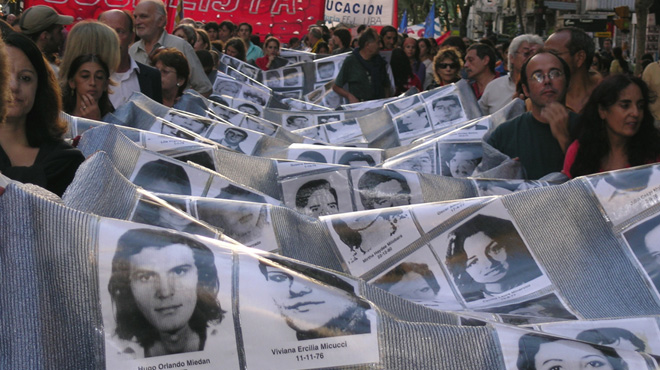 Series

Independent Lens, Global Voices

Premiere Date

September 21, 2009

Length

90 minutes

Funding Initiative

Open Call
Diversity Development Fund
Award
2008 CINE Golden Eagle Awards-CINE Golden Eagle Award
Award
2009 Docupolis Int'l Documentary Festival-Human Rights Award
Award
2009 Chicago Latino Film Festival-Documentary Audience Award
Award
2009 WorldFest - Houston International Film Festival-Gold Remi Award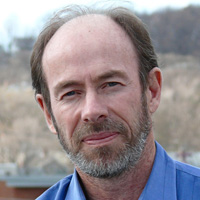 Producer/Director
Juan Mandelbaum
In addition to his work as an acclaimed documentary filmmaker, Juan Mandelbaum has also worked as a teacher, curator and consultant. He is president and creative director of GEOVISION, a Massachusetts multicultural communications agency. Mandelbaum's work has been broadcast over a variety of venues, from American Playhouse to Sesame Street. He has… Show more been nominated for and won numerous Emmy Awards, CINE Golden Eagles, Gabriel Awards, the Chris Award, and the Silver Apple Award. Mandelbaum was a producer/director at WGBH-Boston on Americas, a 10-part series on Latin America and the Caribbean for PBS and Channel 4-UK. He also co-produced In Women's Hands and produced Builders of Images for Channel 4-UK. Mandelbaum's independent productions have been aired on PBS, screened in many festivals, and are in worldwide distribution. His films have received grants and funding from the Sundance Institute, ITVS, Latino Public Broadcasting and the National Endowment for the Arts/Massachusetts Cultural Council. Among his independent films are Caetano in Bahia, Ringl and Pit, A New World of Music, and the Poetry Heaven series on the Geraldine R. Dodge Poetry Festival. Mandelbaum studied sociology in his native Argentina and worked as a journalist, photographer, and educator until he left for the United States in 1977 to escape the military dictatorship that had taken over the country. He holds an MA in Communications from the Annenberg School for Communication at the University of Pennsylvania. Mandelbaum is past president of International Film Seminars, organizers of the Flaherty Film Seminars. Show less
We fund untold stories for public media.
Learn more about funding opportunities with ITVS.
The Film
Like many modern-day quests, Our Disappeared/Nuestros Desaparecidos starts with an innocent search on Google. But what begins with filmmaker Juan Mandelbaum's mild curiosity about a former college sweetheart soon leads to a gripping personal journey into a world of brutality, repression, torture, and death as he traces the fate of an estimated 30,000 Argentine citizens known as los desaparecidos, "the disappeared."
In 1976, a military junta seized power in Argentina. Its ensuing seven-year crusade, known as Argentina's Dirty War, unleashed a vicious campaign of state-authorized kidnapping, detention, torture, and murder designed to quash a radical leftist movement powered by the idealistic dreams of Argentina's young people and progressive leaders. Because the corpses of the disappeared were secretly disposed of, the junta that ruled Argentina until 1983 denied its role in the disappearances.
But for those who lived through the terror, the memories of the dead cry out for their stories to be told. Mandelbaum undertakes this mission with painstaking sensitivity, aided by home movies and rare archival footage from news organizations, the military junta and from inside the revolution itself. Interviews with surviving family members and the now-grown children of the disappeared reveal the loss of loved ones, and call attention to the countless contributions these young, bright citizens might have made.
Mandelbaum discovers that Patricia had become involved with the Montoneros, a massive leftist movement of mostly young people who did extensive political work but also supported armed struggle. Although she was probably no more than a foot soldier, Argentina's repressive regime was ruthless, hunting down, torturing, and killing even the mildest dissident.
Because Mandelbaum intimately knew the victims he documents, their portraits are vivid and their suffering at the hands of the torturers is visceral, not obscured by the passage of time or anonymity.
Topics