Outlawed in Pakistan
Kainat Soomro takes a rape case through Pakistan's deeply flawed criminal justice system.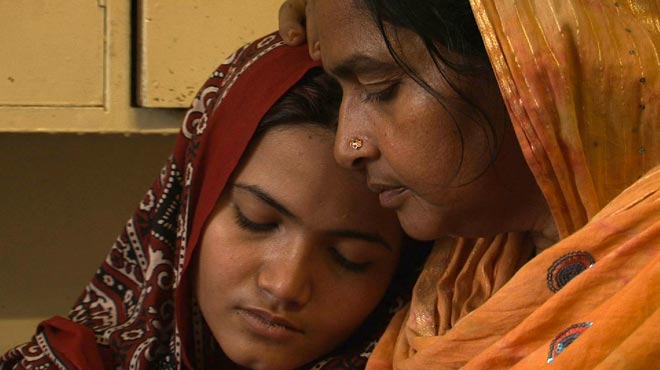 Series

Frontline

Premiere Date

May 28, 2013

Length

60 minutes

Funding Initiative

Open Call
Diversity Development Fund
Nominated
2013 News and Documentary Emmy Awards-Outstanding Informational Programming – Long Form
Award
2013 News and Documentary Emmy Awards-Outstanding Research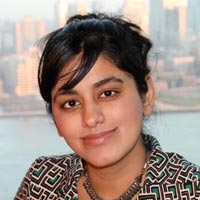 Producer/Director
Habiba Nosheen
Habiba Nosheen is a Pakistani filmmaker and a journalist based in New York. Her radio documentary What Happened at Dos Erres? aired on This American Life and was called "a masterpiece of storytelling" by The New Yorker. Previously, she shot and produced the PBS films Surrogacy: Wombs for Rent? and To Adopt a Child. Nosheen teaches at Columbia University's… Show more Graduate School of Journalism. She is fluent in English, Urdu, Hindi, and Punjabi, with conversational knowledge of French. Born in Lahore, Pakistan she immigrated to Canada with her family at the age of nine. She has reported extensively from South Asia. Nosheen works in print, radio, and television documentaries. Her stories have been published in The New York Times, Time magazine, Glamour, and Washington Post, and on PBS, CBC, BBC, and NPR. Nosheen has received numerous prestigious awards for her reporting including: 2012 Silver Prize for Best Documentary by the Third Coast Festival, the 2012 Gracie award for Outstanding Reporter/Correspondent, a Gemini nomination, the South Asian Journalist Association Award, the Morton Mintz Award for International Reporting, and the Leslie Sanders Award. She was part of the team that won the Best Canadian Feature Award at Hot Docs Canadian International Documentary Festival. She holds a master's degree from Columbia University's Graduate School of Journalism and a master's degree from York University in Women's Studies. Show less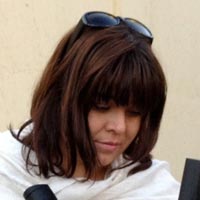 Producer/Director
Hilke Schellmann
Hilke Schellmann is a video journalist for The Wall Street Journal Digital Network and spearheads video coverage as a "one woman band." She has worked as a coordinating producer for National Geographic Television and on documentaries for the American Undercover series on HBO. Schellmann, together with Habiba Nosheen, produced a half-hour special on… Show more surrogacy that aired on the Emmy-award winning show NOW on PBS in September 2009. For this investigative documentary they received a SAJA Award and the Leslie Sander Prize for Social Justice. Schellmann's work has been appeared in The New York Times, The Wall Street Journal, Glamour, Time magazine, and The Atlantic, as well as on German public television and WYNC. Schellmann is a German native and a former Fulbright fellow. In Germany she worked as a staff producer for the science documentary show Galileo Mystery. She holds a master's degree in cultural theory from Humboldt University (Berlin) and a master's degree in journalism from Columbia University. Show less
We fund untold stories for public media.
Learn more about funding opportunities with ITVS.
The Film
Outlawed in Pakistan tells the story of Kainat Soomro as she takes a rape case through Pakistan's deeply flawed criminal justice system. The 13-year-old Kainat accuses four men from her village of kidnapping and raping her. Spanning more than five years, the story is told through the perspective of both Kainat and the accused rapists.

Kainat's confession of the gang rape places her squarely in the public eye in a country where rape victims are routinely treated as dishonorable. Her decision to speak publicly about the alleged rape puts Kainat and her family in grave danger, forcing the teenager to live under police protection for her safety.

As Kainat heads to court, she faces another battle. The police's limited investigation in the case makes it nearly impossible for her to prove the rape. Yet Kainat vows to keep fighting until the alleged rapists are sentenced to death. Meanwhile, the alleged rapists launch a public campaign against Kainat, calling the teenager a liar. In short time, the situation takes a deadly turn.
Topics