Ovarian Psycos
A ferocious and unapologetic group of young women of color committed to confronting racism and violence, and demanding safe spaces for women.
Series

Independent Lens

Premiere Date

March 27, 2017

Length

60 minutes

Funding Initiative

Open Call
Diversity Development Fund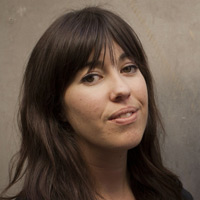 Director/Producer
Joanna
Sokolowski
Joanna Sokolowski is a Bay Area documentary filmmaker. She founded Sylvia Frances Films in 2013 with Kate Trumbull-LaValle to produce The Ovarian Psycos. Joanna is the associate producer for Very Semi Serious, an offbeat documentary about humor, art, and the genius of The New Yorker cartoons. She has worked as an associate producer at Walking Iris Media… Show more and Open Studio Productions. Her previous film Still Time (2012) chronicles life after serving 20 years in prison. She holds a BA in Community Development & Urban Planning and received her MA in Social Documentation at the University of California, Santa Cruz, where she was the recipient of the Human Rights Center fellowship. Show less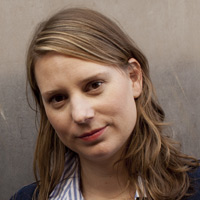 Director/Producer
Kate
Trumbull
Kate Trumbull-LaValle is a Los Angeles-based independent documentary filmmaker who first began in the field of social justice media as an educator and program coordinator for the Media Arts Center San Diego and the San Diego Latino Film Festival. She directed the short documentary, Abaayo/Sister (2012), an intimate portrait of two Somali friends… Show more caught in a cultural tug-of-war. Kate is also associate producer, assistant editor, and archival researcher for Renee Tajima-Peña's feature length PBS documentary, No More Babies for Life , which profiles the history of Mexican American women coercively sterilized at Los Angeles County-USC Medical Center during the late 1960s and 1970s. In 2013, she formed Sylvia Frances Films with Joanna Sokolowski to direct her first feature documentary, The Ovarian Psycos. Trumbull-LaValle is a UC Berkeley Human Rights Fellow (2010) and graduated with an M.A. from the Social Documentation Program at the University of California, Santa Cruz. Show less
We fund untold stories for public media.
Learn more about funding opportunities with ITVS.
The Film
Bicycles? Check. Bandanas? Check. The Ovarian Psycos gear up and ride out into the night, fanning out in pairs of two, four, and six. In constant motion, cruising up and down the storied streets of Boyle Heights, East Los Angeles, and Lincoln Heights, they call out to new riders to join them in a journey through the neighborhood. "Whose streets? Our streets!"

Since forming in the summer of 2011 by activist, poet M.C., and single mother, Xela de la X, the Ova's have made it their mission to cycle for the purpose of healing, reclaiming their neighborhoods, and creating safer streets for women on the Eastside. At first only attracting a few local women, over the past few years the Ovarian Psycos have inspired a ferocious and unapologetic crowd of local heroines who are a visible force along the barrios and boulevards of Los Angeles. The film Ovarian Psycos rides along with them, exploring the impact of the group's brand of feminism on neighborhood women and communities as they confront injustice, racism, and violence.
Topics