Parliament Funkadelic: One Nation Under a Groove
From a 1960s barbershop doo-wop group to 1970s masters of funk, P-Funk continues to perform, record, and funk on into the 21st century.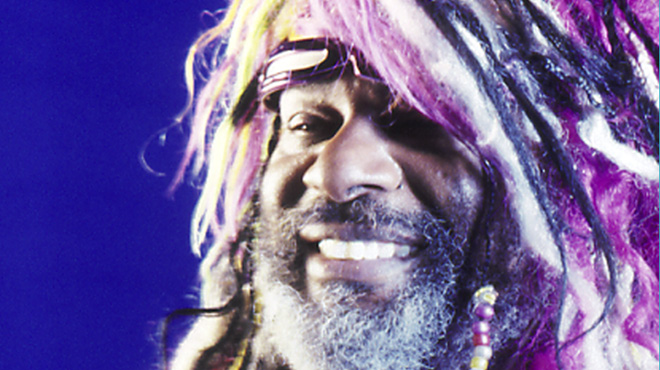 Series

Independent Lens

Premiere Date

October 11, 2005

Length

60 minutes

Funding Initiative

Open Call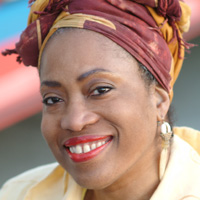 Producer/Director
Yvonne Smith
Yvonne Smith, a producer, director, and writer, has in-depth experience documenting political, social, and cultural history, bringing her unique cultural honesty to bear on films about the prime movers and shapers of the African American experience. She produced and directed Motown 40: The Music Is Forever, a two-hour documentary broadcast… Show more nationally on ABC and produced, wrote and directed Make It Funky, the episode on funk music, for PBS's Emmy-nominated, Peabody Award-winning series Rock and Roll. Smith's film about the controversial congressman Adam Clayton Powell, which she produced with Richard Kilberg for PBS's The American Experience, was nominated for an Academy Award and awarded the Eric Barnouw Prize by the Organization of American Historians, the National Educational Film and Video Festival's Best of Festival prize, the CINE Golden Eagle, and the Ohio State Award. Smith was the writer, director, and co-producer of Mo' Funny: Black Comedy In America for HBO, which won a Cable ACE Award for excellence in cable programming and a CINE Golden Eagle. She also wrote, directed and narrated Ray Charles: The Genius of Soul for American Masters on PBS, and produced and directed Jewels in a Test Tube, a profile of biochemist Lynda Jordan, for the WGBH mini-series Discovering Women. During her six-year tenure at Great Performances (WNET/Thirteen/PBS), Smith developed and produced the documentary Miles Ahead: The Music of Miles Davis and The Gospel at Colonus, a musical drama featuring Morgan Freeman, the Five Blind Boys of Alabama, and the Soul Stirrers. Her other credits include the musical variety show Ellington: The Music Lives On and several film and tape dramas for American Playhouse including For Colored Girls Who Have Considered Suicide/When the Rainbow is Enuf by Ntozake Shange. Show less
Producer
Harlene Freezer
Harlene Freezer has worked extensively in television, film, and theater for more than 15 years as a producer, programmer, and production executive. She is a co-founder of The Green Room Company Limited Partnership, a unique theatrical production and investment fund created to invest in multiple productions in the United Kingdom. The two initial… Show more investments for the fund were Andrew Lloyd Webber's musical The Woman in White, starring Michael Crawford, and a musical adaptation of the film Billy Elliot, with a score by Elton John. In 2003, Freezer co-produced three shows in London's West End: Absolutely (perhaps) directed by Franco Zeffirelli, an all-male production of A Midsummer Night's Dream, and Ragtime. She was the director and programmer for First Look, a project of Robert De Niro's Tribeca Film Center. First Look was a highly selective and competitive screening series created as a distribution platform and talent showcase for promising new American independent films and filmmakers, screening the first features of directors such as M. Night Shyamalan, Chris Kentis, and Laura Lau. Freezer was the senior producer for the initial six seasons of American Masters, PBS's award-winning arts biography series. She received an Emmy Award as the co-producer of Edward R. Murrow: This Reporter, and an Emmy nomination for Harold Lloyd: The Third Genius. Other PBS series on which she has worked include: Great Performances: In Performance at the White House, Rock and Roll, and Civilization and the Jews. Freezer is a past president of New York Women in Film and Television. Show less
We fund untold stories for public media.
Learn more about funding opportunities with ITVS.
The Film
Known to its legions of fans simply as P-Funk, Parliament Funkadelic has had a profound impact on the development of contemporary music, aesthetics and culture. Parliament Funkadelic: One Nation Under a Groove chronicles the unique alchemy of the musical influences that fed into the band's singular approach to music, documenting P-Funk's continuing influence on today's artists and musicians, and featuring an in-depth look at the musical and entrepreneurial mastermind of its leader George Clinton.
What set P-Funk apart from other bands? In the music industry, George Clinton was known as much for his innovative business practices as for his music. Ultimately, Clinton morphed his core band members into multiple groups on multiple record labels, something no one had ever done. The band also created an alternate reality in which young P-Funk fans, especially African American males, could imagine themselves. George Clinton developed a mythology about "brothers" from another planet who came to liberate earth from the restrictions of Puritanical morality. It was a concept that allowed P-Funk's fans to transcend the confines of their neighborhoods and imagine themselves as citizens of a much larger universe.
At Parliament Funkadelic shows, this mythology was realized in highly theatrical stage shows, which Clinton called "funk operas." They featured elaborate and outlandish costumes and the landing of a space ship onstage — the Mothership — from which Clinton would emerge as Dr. Funkenstein, dressed in regalia that resembled a pimp from outer space.
Complete with a special vocabulary, hand signs, chants, and tribal rituals, P-Funk remains a not-so-secret society open to all who want a release from the restrictive mores of society. To enter, all you have to do is dance: "Free your mind and your ass will follow!"
Topics