People's Republic of Desire
In virtual showrooms, China's young people seek fame, fortune, and connection, but find the same perils and promises online as off.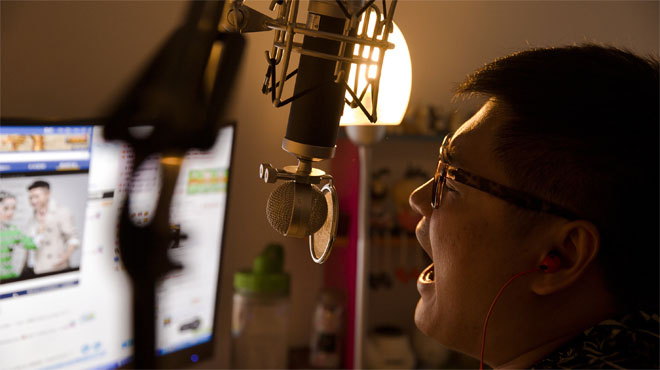 Funding Initiative

Series and Special Projects
Diversity Development Fund
Producer/Director
Hao Wu
Originally trained as a molecular biologist, Hao Wu traveled to the Internet world before focusing on filmmaking and writing. His documentary films have received funding support from The Ford Foundation JustFilms, Tribeca Film Institute, Sundance Institute, and international broadcasters. Wu is a fellow at the New America Foundation. His writing on… Show more China has appeared on Time.com, Slate.com, Marketplace Radio, Strait Times, and China Daily. Show less
We fund untold stories for public media.
Learn more about funding opportunities with ITVS.
The Film
In a world where an entire generation of youth has come of age on social media, virtual relationships are slowly replacing real-life human connections, and China has taken it to an extreme. Here, online showrooms have become the most popular gathering place for hundreds of millions. They attract China's super rich — who lavish virtual gifts on their favorite performers — and the dirt poor, many of them migrant workers in urban areas searching for a cheap way to be entertained, to feel connected. These two groups never cross paths in real life, yet in this digital universe they band together to worship online idols who earn as much as $130,000 a month singing karaoke or doing talk shows to live, interactive audiences numbering in the tens of thousands.

People's Republic of Desire follows three main characters — a singer (21), a talk-show host (24), and a migrant worker (18) — as they search for fame, fortune, and human connection in these showrooms. The story culminates in a bizarre annual online idol competition, in which the rich can buy unlimited amount of votes for their favorite performers. There all three of these people realize that money alone pulls the strings in this virtual universe, and human connection and personal happiness remain as elusive online as in our real and broken world.
Topics