PIA
When a woman encounters a wandering service android, she is forced to redefine its conceptions of humanity, relationships, and family.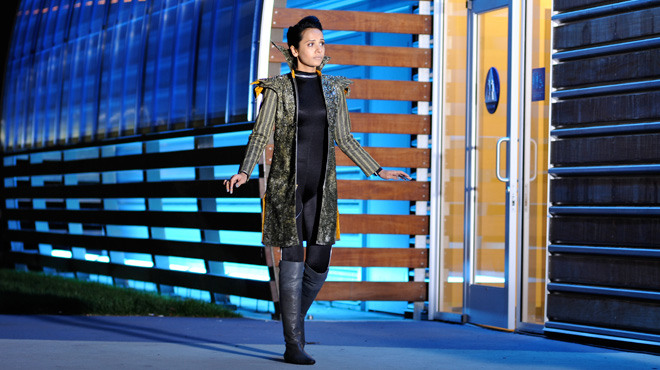 Series

FUTURESTATES

Premiere Date

March 5, 2010

Length

20 minutes

Funding Initiative

Short-Form Series and Special Projects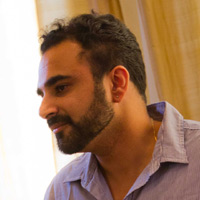 Director
Tanuj
Chopra
Tanuj Chopra's first feature film, Punching at the Sun, about South Asian teenagers coming of age in Elmhurst, Queens, premiered at the Sundance Film Festival, Tribeca, and won the Grand Jury Prize at the San Francisco International Asian American Film Festival. Other award-winning titles he's directed include Butterfly, Clap Clap, Carbon Dated and… Show more the ITVS/Futurestates film PIA, about a runaway, genderbending android. Chopra is currently working on industrial and independent film projects through his production company Chops Films; projects include a $100,000 development grant from Visual Communications and the popular episodic mini-series Nice Girls Crew, starring Sheetal Sheth, Michelle Krusiec, and Lynn Chen. In his downtime, he facilitates New Voices For Youth, a filmmaking program in the South Bay Area dedicated to fostering creativity and civic engagement for at risk teenagers. He holds a BA in Art Semiotics from Brown University and an MFA in film direction from Columbia University, where he was awarded the prestigious Dean's Fellowship. Show less
We fund untold stories for public media.
Learn more about funding opportunities with ITVS.
The Film
San Francisco, 2063. A service android brand-named PIA has replaced the majority of third tier labor in the United States. Hospital nurses, hotel workers and other maintenance driven industries all use the sleek, black-clad, human-organ powered machine to supplement their human workforce.
Syama and Rakesh Raval appear on the path to a bright future together. But before they can realize their dreams, Rakesh is struck down by a sudden heart failure. Overcome with grief, Syama agrees to donate Rakesh's organs to future technology research.
Two years later, a load of unregistered PIA robots bound for the black market are discovered in the cargo hold of an abandoned truck by the San Francisco police department. The PIAs are left in the evidence room overnight, where one of the units flickers on. Distorted images appear and skitter across the robot's memory screen. The android wanders out of the building and through the San Francisco night with a purpose, eventually ending up inside Syama's apartment.
Startled by the intrusion, Syama grabs a weapon and intercepts the malfunctioning service android. In a tense standoff, Syama corners the PIA and interrogates it. Speaking with a fragmented memory and a fractured voice, the PIA android reveals the secret of her mysterious and sudden appearance.
PIA is a futuristic love story that challenges the viewer to reconsider the meaning of humanity, relationships, and family.
Topics