The Political Dr. Seuss
How many of his readers know that Yertle the Turtle was modeled on Hitler, or that Horton Hears a Who is a parable about postwar Japan?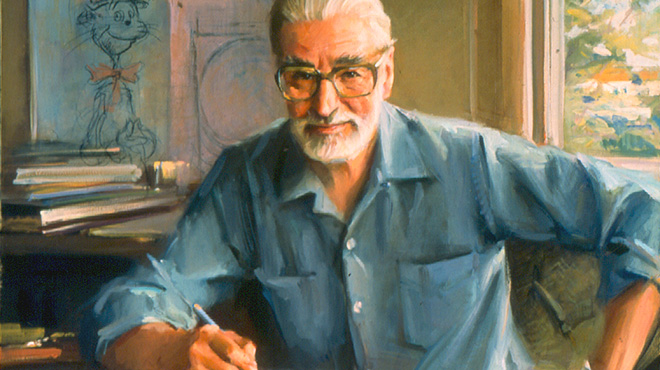 Series

Independent Lens

Premiere Date

October 26, 2004

Length

90 minutes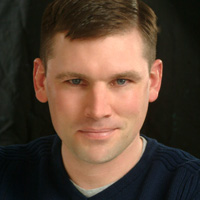 Producer
Ron Lamothe
Ron Lamothe was born in 1968 and grew up in the small New England town of Lunenburg, Massachusetts. He received his B.A. in 1990 from Tufts University, where he studied clinical psychology and political science. Lamothe traveled across Africa from Morocco to Tanzania in 1990 and 1991. Upon his return, he moved to Washington, D.C., where he taught history… Show more and English for three years at DeMatha Catholic High School. After a sojourn in Prague in 1995, he relocated to Leverett, Massachusetts and enrolled as a graduate student in history at the University of Massachusetts, Amherst. In addition to receiving a master's degree in 2000, Lamothe spent four years in the UMass Academic Instructional Media Services department as a producer, videographer, and editor. He also worked in 1999 as a researcher and associate producer for Florentine Films/Hott Productions. Most recently, Lamothe and Terra Incognita Films moved to Cambridge, Massachusetts, where he now lives with his wife Karen and two daughters, Madeleine and Parker. He is currently a Dean's Fellow and Ph.D. candidate in African history at Boston University. Show less
We fund untold stories for public media.
Learn more about funding opportunities with ITVS.
The Film
Both an idealist and a curmudgeon, Theodor Seuss Geisel (1904–91) spent much of his life trying to improve a society he knew was inherently flawed. He had a keen eye for hypocrites, bullies, and demagogues, and ridiculed them whenever he got the chance. Above all, Dr. Seuss and his work were intrinsically political. A self-proclaimed master of "logical insanity," the author of such fanciful tales as Green Eggs and Ham and The Cat in the Hat devoted much of his considerable talent and influence to advocating political and social change.
Most Americans don't know that during World War II Seuss drew editorial cartoons for the left-wing New York newspaper PM, or that he made army propaganda films with Frank Capra. Many readers didn't know that The Sneetches was inspired by Seuss's opposition to anti-Semitism, that Horton Hears a Who! was a political statement about democracy and isolationism, or that The Butter Battle Book was a parable about the arms race.The Political Dr. Seuss traces Theodor Geisel's life from his boyhood in Springfield, Massachusetts through his final days living atop Mt. Soledad in La Jolla, California. The film explores his little-known World War II era cartoons, his educational and propaganda film work — including the "Private Snafu" films he made with Chuck Jones — and Design for Death, his Academy Award-winning documentary on Japan, which is seen here for the first time since its original theatrical release in 1947.The Political Dr. Seuss is not only an intriguing portrait of Theodor Geisel but also a fascinating lens through which to view the complex political and social history of the 20th century.
Topics