Power Paths
A grassroots coalition of Native Americans and environmental groups is determined to transform their reservation's economy to green energy.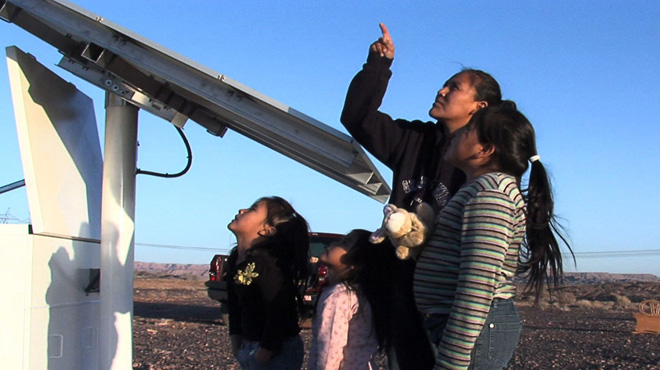 Series

Independent Lens

Premiere Date

November 3, 2009

Length

60 minutes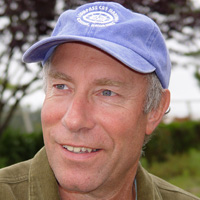 Director
Bo Boudart
Bo Boudart has written and produced programs for television networks including PBS, the Discovery Channel, Fox TV, and the Canadian Broadcasting Corporation. The themes center on nature, science, indigenous cultures and the environment. Boudart's recent projects include Oil on Ice, for which he was co-producer and principal videographer. Focusing… Show more on issues of energy policy, Alaska Native human rights, and conservation of the Arctic National Wildlife Refuge, this documentary won the International Documentary Association's Pare Lorentz Award, a Hugo Award, an International Wildlife Film Festival Best Environmental Documentary Award, and was nominated for Best Feature documentary at the American Indian Film Festival. Boudart also produced Umealit: The Whale Hunters, a NOVA series documentary for WGBH and PBS. Boudart also wrote, co-produced and shot The Sea Is Our Life, a documentary about the protection of offshore Arctic waters against oil drilling that jeopardizes the subsistence needs of Inupiat Eskimos. The film won Best Short at the American Indian Film Festival. Show less
We fund untold stories for public media.
Learn more about funding opportunities with ITVS.
The Film
Power Paths offers a unique glimpse into the global energy crisis from the perspective of a culture pledged to protect the planet, historically exploited by corporate interests, and neglected by public policy makers.
The film follows an intertribal coalition as they fight to transform their local economies by replacing coal mines and smog-belching power plants with renewable energy technologies. This transition would honor their heritage and support future generations by protecting their sacred land, providing electricity to their homes and creating jobs for their communities.
Their story is a parable for our time, when the planet as a whole hungers for alternatives to fossil fuels. For environmental trailblazers, it's proof that going green is not only possible — it's the only choice we have.
Topics