Power Trip
What happens when an American energy conglomerate purchases a state-run electricity company in the former Soviet Republic of Georgia?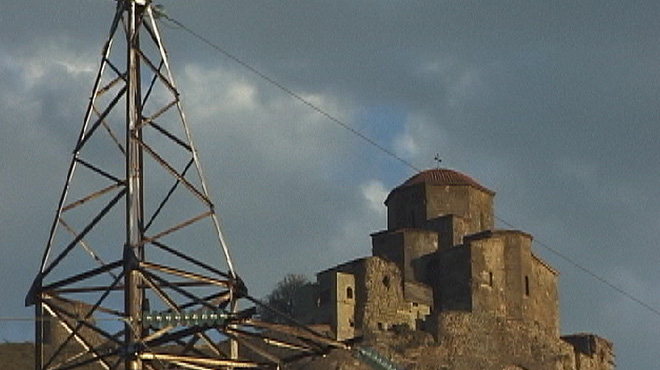 Series

Independent Lens, Global Voices

Premiere Date

January 25, 2005

Length

90 minutes
Award
2003 Berlin International Film Festival-Berliner Zeitung Readers' Jury Prize
Award
2003 Berlin International Film Festival-Special Mention
Award
2003 Florida Film Festival-Grand Jury Prize for Best Documentary Feature
Award
2003 Transparency Intl' Film Festival-Best Documentary
Award
2003 Port Townsend Film Festival-Best Documentary
Award
2003 Red Bank International Film Festival-Best Documentary
Award
2003 Frieburg Okomedia Environmental Film Festival, Germany-First Prize for Best Journalistic Achievement
Award
2003 Ecomove Film Festival, Berlin-Grand Prix
Award
2004 Cinemambiente Film Festival-Best Environmental Documentary
Nominated
2004 Independent Spirit Awards-Best Documentary
Award
2004 Cinemambiente, Environmental Film Festival, Tortino, Italy-Best Documentary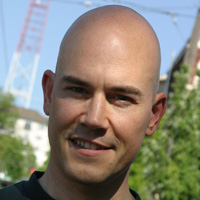 Producer/Director
Paul Devlin
Paul Devlin is an award-winning filmmaker whose work includes SlamNation, distributed nationally in theaters and cablecast on HBO/Cinemax and Encore/Starz. His fiction film, The Eyes of St. Anthony, is distributed by Tapestry International. As a freelance video editor, Devlin has been awarded five Emmys for his work with NBC at the Olympic Games and… Show more with CBS at the Tour de France. His extensive credits as an editor include commercials, music videos, weekly television shows, and sports television including the Super Bowl, World Cup Soccer, and the NCAA Basketball Championships, among others. Devlin is also the producing editor on Freestyle: The Art of Rhyme, broadcast on VH-1 and winner of a Special Jury Award for Documentary Filmmaking at the 2002 Florida Film Festival. Show less
We fund untold stories for public media.
Learn more about funding opportunities with ITVS.
The Film
With its rampant corruption, political assassinations and regular street riots, the former Soviet Republic of Georgia is, in the words of one journalist, "a basket case." During the country's old Soviet days, electric power was cheap — or even free. But when AES Corp., a massive "global power company," purchases the privatized electricity distribution company in the Georgian capital of Tbilisi, everything changes. Power Trip is the story of the tragicomic clash of cultures that results when an American energy conglomerate takes over a formerly state-run electricity company in a country whose residents are at best ambivalent and at worst furious about its presence there.
When Power Trip begins in 1999, nearly 90 percent of AES's customers are refusing to pay their electricity bills. Many are being billed for utilities for the first time in their lives — under Communism, the state provided everyone with electricity. Now, AES's $24-a-month utility bill is about half of the average Georgian's monthly income. Unable to afford payments, the citizens of Tbilisi install flimsy wires across their buildings, stealing electricity from their neighbors.
Power Trip introduces Datto, the Georgian commercial billing manager who is not above temporarily disconnecting an airport just as a plane is landing in order to compel it to pay its debt; Akaki, who hosts a Georgian investigative journalism show called 60 Minutes and has dodged multiple death threats; and his colleague Giorgi, a news anchor, who was murdered in his apartment after viewing an incriminating videotape.
As it explores the implications of a Western-fueled pursuit of globalization and privatization, Power Trip's surprisingly humorous, non-fiction narrative provides insight into today's headlines while also offering an affectionate and entertaining glimpse into a country struggling to rebuild itself from the rubble of Soviet collapse.
Topics